THE INSTITUTE OF GRADUATE STUDIES
The Institute Of Graduate Studies
Institute of Graduate Studies (IGS) @UPTM is established after the conferment of the College University status in October, 2015. It focuses on multidisiplinary postgraduate programme in Business and Information Technology education. Our programme portfolios include Master of Business Administration (MBA), Master of Science in Information System, Master of Business Administration (Corporate Administration and Governance), Doctor of Philosophy (PhD) in Business Administration and Doctor of Philosophy (PhD) in Information Technology. Our PhD programmes offer a range of specialisations.    
Our Postgraduate programmes is designed to foster managerial leaders who are equipped with relevant and contemporary knowledge and skills to sustainably manage organizations to accommodate diverse stakeholders' interests. These leaders will manifest strategic thinking ability and leadership qualities to steer organizations towards change and developments. 
An insight from the Dean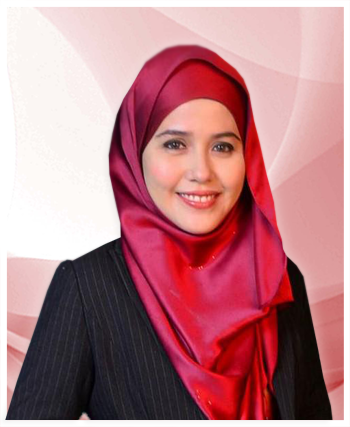 Welcome to the Institute of Graduate Studies (IGS) at Universiti Poly-Tech Malaysia (UPTM). We are thrilled to have you visit our website and hope that you will find all the information you need on our postgraduate programs.
At IGS, we are committed to providing high-quality Master's and PhD programs that are aligned with industry demands. We offer a range of postgraduate programs, including one postgraduate diploma, four master's degrees, and two PhD programs. Our range of programs cater to a wide variety of interests and research opportunities suited to individual interests and career development needs.
We are particularly proud of our collaboration with prominent professional bodies. For example, our Master of Business Administration program is offered in collaboration with the Chartered Management Institute (CMI), while our Master of Accountancy program is offered in collaboration with the Chartered Institute of Management Accountants (CIMA). These collaborations provide our graduates with the opportunity to gain both academic recognition and professional certifications.
On the other hand, our lecturers are dedicated and experienced professionals, both in their respective fields of study and in their research areas. We believe that learning with IGS will allow effective knowledge transfer and experience enhancement that will ensure our graduates are well-equipped to make significant contributions both in academia and the professional world.
At IGS, we are also eager to engage in research and development of knowledge that has a positive impact on society. Our faculty members are involved in a variety of research projects that seek to address some of the most pressing issues facing our society today, such as social development, technology improvements and business enhancements.
It is our vision that each IGS graduates will have the opportunity to work with some of the brightest minds in your field, to engage in research that has the potential to change the world, and to develop the skills you need to succeed in your chosen career.
Indeed, we understand that graduate school is a significant investment for your future, and we are committed to ensuring that your time here is both enriching and rewarding. Thus, we invite you to explore our website and learn more about the exciting opportunities that await you at IGS, UPTM.


Assoc. Prof. Dr. Sharifah Syahirah bt Syed Sheikh
Dean
Institute of Graduate Studies
Universiti Poly-Tech Malaysia
Malaysia
Dean
Email : shsyahirah@uptm.edu.my
Tel : +60 19-632 1987
DR. AHMAD FAUZI AHMAD ZAINI
Deputy Dean
Email : ahmadfauzi@uptm.edu.my
Tel : +60 13-423 3228
ASSOC. PROF. DR. MAS ANOM ABDUL RASHID
Coordinator MBA (CAG) (AB302)
Email : masanom@uptm.edu.my
Tel : +60 12-776 3624
DR. NOR HAFIZA BINTI HARON
Coordinator PhD in in Information Technology
(CT401)
Email : afieza@uptm.edu.my
Tel : +60 11-2385 2448
DR. ZILA BINTI ZAINAL ABIDIN
Coordinator MBA (AB301)
Email : zila.zainal@uptm.edu.my
Tel : +60 17-299 5521
DR. ADAM SHUKRY BIN ALI
Coordinator Master of Science in Information Systems
(CT301)
Email : adam@uptm.edu.my
Tel : +60 12-699 3
MOHD HADLI SHAH MOHAMAD YUNUS
Coordinator Master Of Accountancy
(AA301)
Email : mohd_hadli@uptm.edu.my
Tel : +60 19-294 8806
PELSIDA BINTI PELINGExecutive Officer
Email : pelsida@uptm.edu.my
 Tel : +6012-819 0738