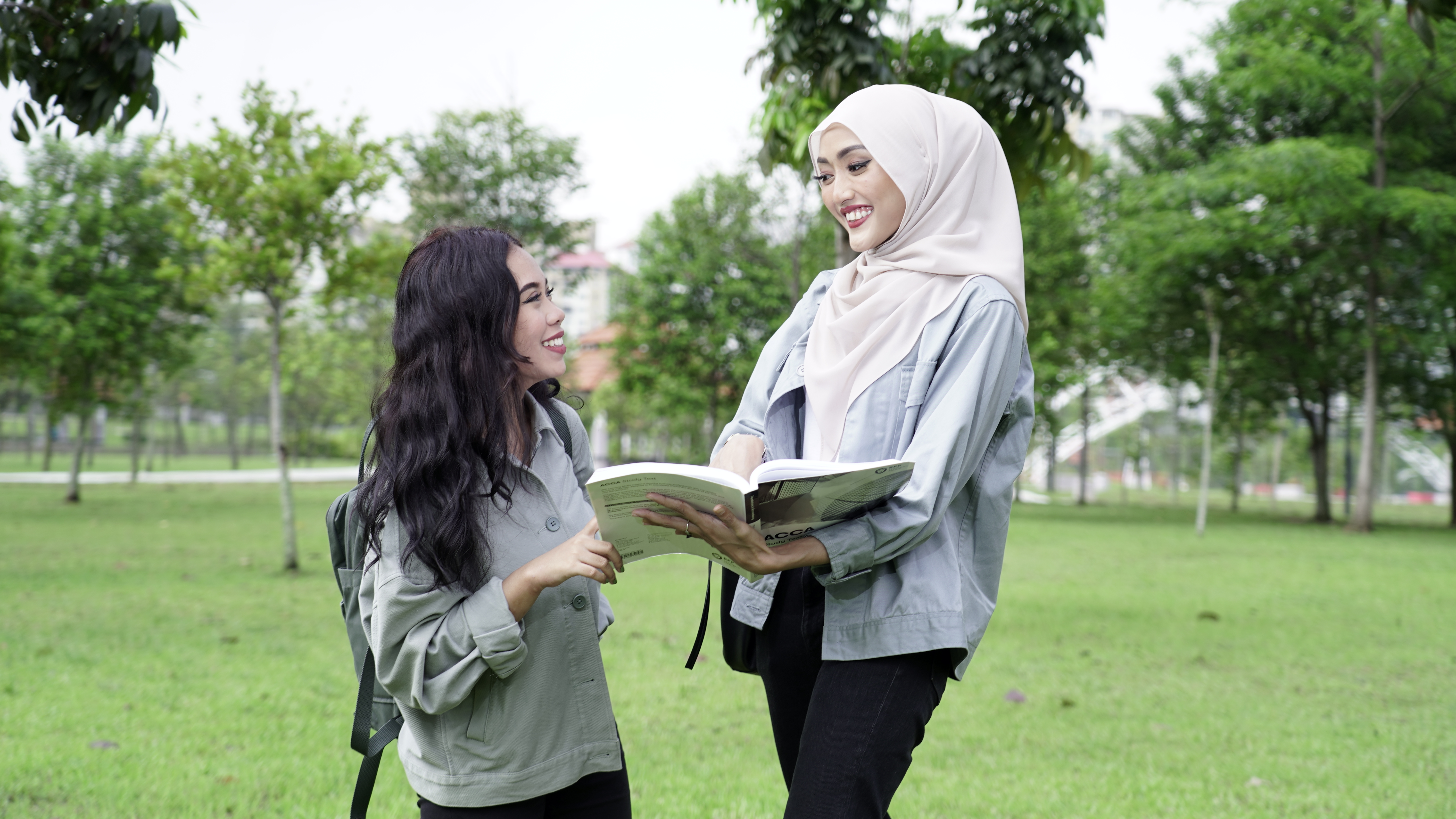 APPLICATIONS AND ADMISSIONS
1. Select a programme that meet your career objectives
2. Check your
Academic Requirements
English Language Requirement
Student's Visa Requirements
3. The applicant is required to make payment of application fee and the Visa Approval Letter processing fee as the following:
Application Fee         : MYR500 (non-refundable)
Visa Approval Letter  : MYR2,500
The payment must be made payable to the details below:
Baneficiary                    :    KOLEJ POLY-TECH MARA SDN BHD
Beneficiary Bank            :    CIMB Bank Berhad
Bank Account Number    :    8002785811
Bank's Address              :    21G&22G, Jln Pandan Indah 4/34, Pandan Indah, 55100 Kuala Lumpur
SWIFT                          :    CIBBMYKL
Please attach/email the remittance slip to
international@uptm.edu.my
General Guidelines
The applicants are required to make payment for the application fee and the Visa Approval Letter processing fee as the following:
International Students are required to produce an Approval Letter from the Immigration Department of Malaysia on entering the country and possess a valid Student Pass and/or Student Visa while studying in Malaysia.
The International Students Office will assist new International Students in obtaining the Approval Letter and Student Pass and/or Student Visa.
The International Students Office will ensure that students fulfil the entry requirements of the University in order to obtain the University acceptance/offer letter.
Students must fully understand the terms of payment to the University and the immigration procedures of Malaysia.
*The Offer Letter will be issued upon verification of certified true copies of the following documents:
•    Academic Certificate(s)
•    English Proficiency (i.e. TOEFL/IELTS) Certificate
•    Valid Passport (at least 2 years before expired)
•    Application Form
Once your acceptance to UPTM is confirmed, you are required to obtain a "Student Visa" for the whole duration of your study in this University. You will need to submit the following documents for the purpose of processing your Student Visa:
•    2 photocopies of UPTM's offer letter
•    4 copies of your recent passport sized photographs with WHITE background
•    2 photocopies of your passport (at least 2 years before expired)
•    Certified copies of your academic qualifications with certified translated copy in English (if applicable)
•    A certified copy of evidence of your English language proficiency (if applicable)
•    Payment
Documents required for registration :

Completed UPTM application form.
1 copies of passport (all pages in color). Passport must be valid for minimum of 2 years.
Academic results and certificate, with English translate copy.
8 passport size (35mmX45mm) photograph with white background.
Pre-arrival Medical Examination Report from student's home country.
Offer letter will be issued to successful application upon receiving the required documents, together with the application fees and visa processing fees.
Students are required to return completed acceptance forms within the stipulated date.
UPTM will submit the application of Visa Approval Letter (VAL) to EMGS which may require 6-8 weeks of processing time. The approved VAL will be sent to students prior leaving their country.
Students are required to pay the first semester tuition fees before arrival.
Students must inform their arrival details to the UPTM International Student Office (ISO) at least 7 days before arrival date.
Kindly take note that a Single-Entry Visa (SEV) is required for certain nationalities prior to entering Malaysia as students. Applicants from most of Commonwealth countries do not need to apply for Single Entry Visa (SEV). Any fees incurred regarding the Single-Entry Visa (SEV) application shall be borne by the applicant. Please visit the Malaysian Embassy/Consulate Office for details and confirmation.
UPTM ISO will assist students to get immigration clearance at the airport.
Step 1: Pre-Arrival

Students must settle the required advance payment (registration and accommodation) and ensure the arrival date is within the timeline set by the International Student Office.
Kindly seek advice from the International Student Office if students are unable to make travel arrangements within the timeline set by the international Office prior to flight confirmation to avoid any additional charges.
Students must email the Airport Arrival Form seven (7) days before arrival with the proof of flight ticket.
Students are reminded that the airport Immigration MAY NOT release students without a UPTM representative present. Therefore, Airport Arrival notification is important.
UPTM will not bear any responsibility if the above instructions are not adhered to by the students.
Pre-Arrival Checklist
1. Important documents to bring along:
Passport
Flight ticket
Driver's License (optional)
Acceptance letter and Immigration Approval letter
Original Academic
Qualification transcript in English (compulsory)
Receipts / proof of payments
Important phone numbers
*It is wise to keep clear photocopies of important documents (e.g. Offer and Acceptance Letters, Academic certificates, Qualifications, receipts, passport, ID cards, etc
2. Finance:
Have sufficient Malaysian Ringgit on hand upon arrival to ensure that you do not face financial problems during the transition period before you settle in.
A credit card will be handy. It is advisable that money should be brought into Malaysia in travellers cheques for safety. Ideally it should cover at least the first month's expenses. Three (3) months will be best. It should cover your daily expenses such as food and important items like accommodation costs, books and stationery.
Step 2: Arrival
Kindly proceed to the Student Waiting Area upon arrival as the Malaysian Immigration Department requires higher education institution staff to release the student from the airport / entry point
Students are reminded that the airport Immigration MAY NOT release students without a UPTM representative present.
Students will be sent to the UPTM Residence until the medical check-up status is updated.
Arrival Checklist
Once you have arrived, you need to:
Contact your family to let them know that you have arrived safely
Obtain/activate a local mobile phone service
Explore public transportation options
Find your local hypermarket, restaurant, pharmacy and shopping mall
Step 3: Post – Arrival
1. Medical Check-up:
Students must report to the International Student Office on the next business day for a medical check-up arrangement.
The International Student Office staff will transport students to the designated clinic for a medical check-up.
The International Student Office will contact students for registration once the medical check-up status is updated in the EMGS portal.
2. Registration:
Students must bring along their original transcript and original visa approval letter for registration.
Students with IELTS/TOEFL may proceed with their registered programme and those without IELTS/TOEFL are required to register English Preparatory Programme and need to fulfil the requirement score within 2 years.
Students are advised to collect the Student Confirmation Letter from International Office to open a bank account upon registration.
3. Passport Submission:
Students are required to submit their passports immediately for Student Sticker endorsement for student pass sticker issuance and will return the passport to the student upon completion.
Students are prohibited from travelling during passport submission.
Failure to hand-in their passports for endorsement means students have overstayed and might be classified as illegal immigrants by the Malaysian Immigration Department.
INTAKES AND ACADEMIC CALENDARS
April Intakes (Short Semester) 

July Intakes (Long Semester)

November Intakes (Long Semester)