FACULTY OF EDUCATION, HUMANITIES AND ARTS
Faculty of Education, Humanities and Arts
The Faculty of Education, Humanities, and Arts at Universiti Poly-Tech Malaysia is a thriving academic community dedicated to excellence in education and research. We take pride in offering a diverse array of programs tailored to the needs of our students, including undergraduate and graduate programs in education, English language, and early childhood education.


Our faculty is comprised of accomplished educators with extensive experience in their respective fields. They are passionate about providing our students with a comprehensive understanding of the human experience, equipping them with the skills necessary to navigate a rapidly changing world.


At our institution, we believe that a supportive and inclusive learning environment is critical to fostering critical thinking, creativity, and personal growth. We encourage our students to engage actively in research and scholarship, and we take great pride in the contributions our faculty has made to the academic community.


We are firmly committed to preparing our students for leadership roles in society, and we work diligently to instill in them a sense of responsibility to make a positive impact in their communities and beyond. Our world-class education empowers our students to excel in their chosen fields, and we are dedicated to helping them become responsible global citizens. Join us at the Faculty of Education, Humanities, and Arts and take the first step towards a bright and promising future.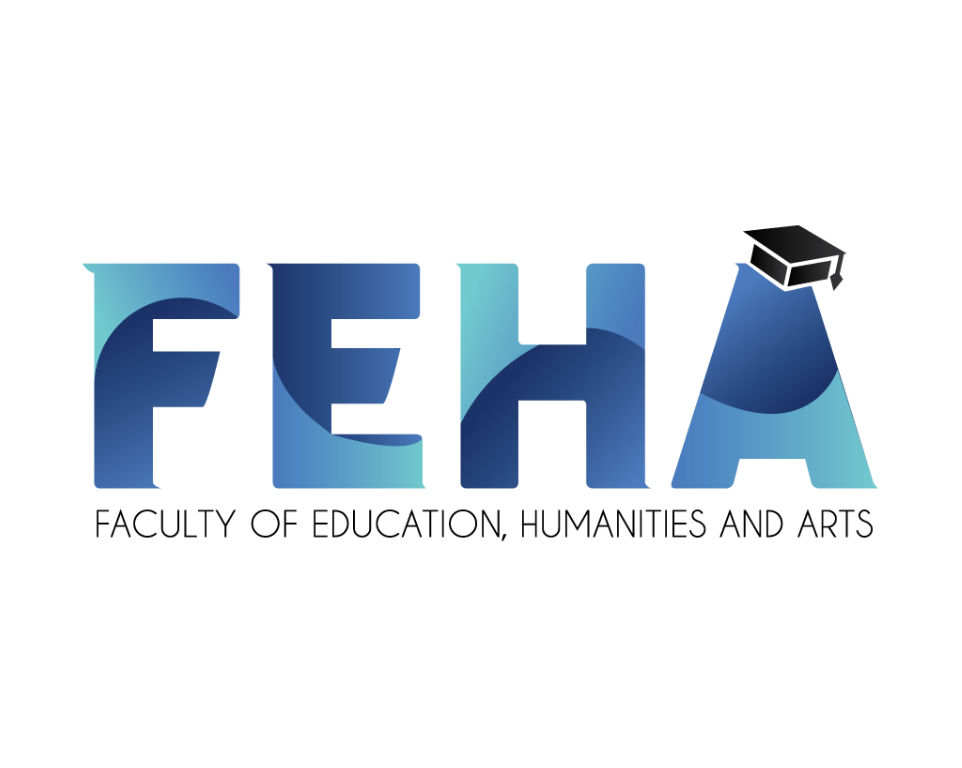 Greetings from the Dean
It has been such an honour to serve Universiti Poly-Tech MARA (UPTM) and the faculty's students, alumni, parents, staff, administration and community partners over these past years. I have been inspired and energized by what I have learned and through our work to develop a collective vision for the future. The Education, Humanities and Arts are relevant and of great value to society. Their domain is the cultural capital of communities.
The distinct and unique contribution of the Education, Humanities and Arts consists of providing students with a high degree of self-reflexivity, a sense of perspective and purpose, and their holistic formation as a human being. Thus, the faculty is indispensable for the University's mission to educate independent learners and global citizens.


Our goals centre on enhancing existing programmes and building new programmes, increasing our focus and integration of global and international competencies and experiences. Not only that, deepening our community engagement, and intensifying our research and development in the area of Early Childhood Education, English Language Teaching (ELT) and Applied English Language as such are also the goals.


The faculty is developing new programmes which are relevant and responsive to students' interests and demands for maximum employment opportunities. Moreover, we are developing new courses to increase access for a growing group of prospective students whose needs go beyond graduate-only options, as well as for alumni who desire additional graduate credentials and advanced degrees. This work builds on and expands resources to ensure high-quality community-engaged teaching, research and service opportunities for students and faculty. Therefore, we look forward to making real progress toward fulfilling a mission and goals for a changing world.


Please explore our website to learn more about our array of outstanding academic programmes that prepare our future graduates for a variety of roles and about the work of our distinguished faculty and staff.


Welcome aboard, to the Faculty of Education, Humanities & Arts family.


Assoc Prof. Dr. Norasyikin Binti Mahmud
Dean,
Faculty of Education, Humanities and Arts.

ASSOC. PROF. DR. NORASYIKIN MAHMUD
Ph.D (TESL) – Universiti Kebangsaan Malaysia (UKM)
Dean
Tel : 03 9206 9700 ext : 797
Email : 
norasyikin@uptm.edu.my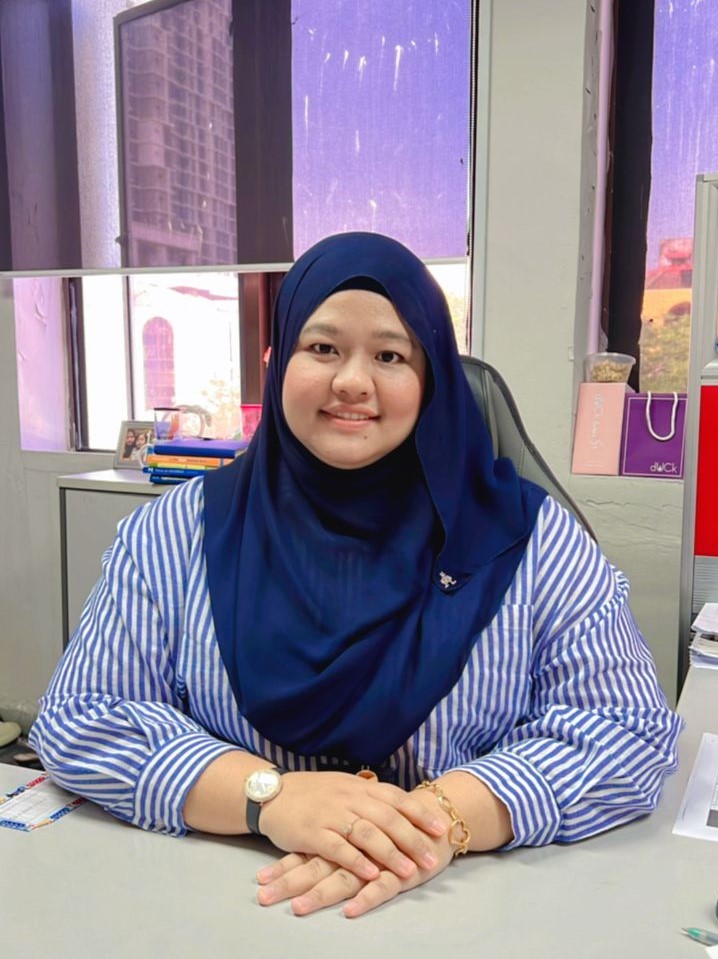 EZZAN AMNIE BINTI AZIZAN
Master of Applied Linguistics, UPM
Deputy Dean
Tel : 03 9206 9700 ext : 798
Email : 
ezzan@uptm.edu.my



Executive Officer
Tel : 03 9206 9700 ext : 765
Email :
@uptm.edu.my
SHAZNI BINTI BAHARI
Master of Education (TESL) -IIUM
Coordinator,  Diploma Pascasiswazah Pendidikan (BE301)

Tel : 03-9179 5731 ext : 
Email : 
shazni@uptm.edu.my
SUHAILA ABDUL AZIZ
Master of Education (TESL) -UITM
Coordinator, Bachelor of Arts (Honours) in Applied English Language Studies  (BE201)
Tel : 03 9206 9700 ext : 796
Email : 
aminuddin@uptm.edu.my
 AISYA NABILA BINTI SUHAIMY
Master of Education (Preschool Education) - UKM
Coordinator, Bachelor of Early Childhood Education (Honours) (BE202)
Tel : 03 9206 9700 ext : 796
Email :
aisya@uptm.edu.my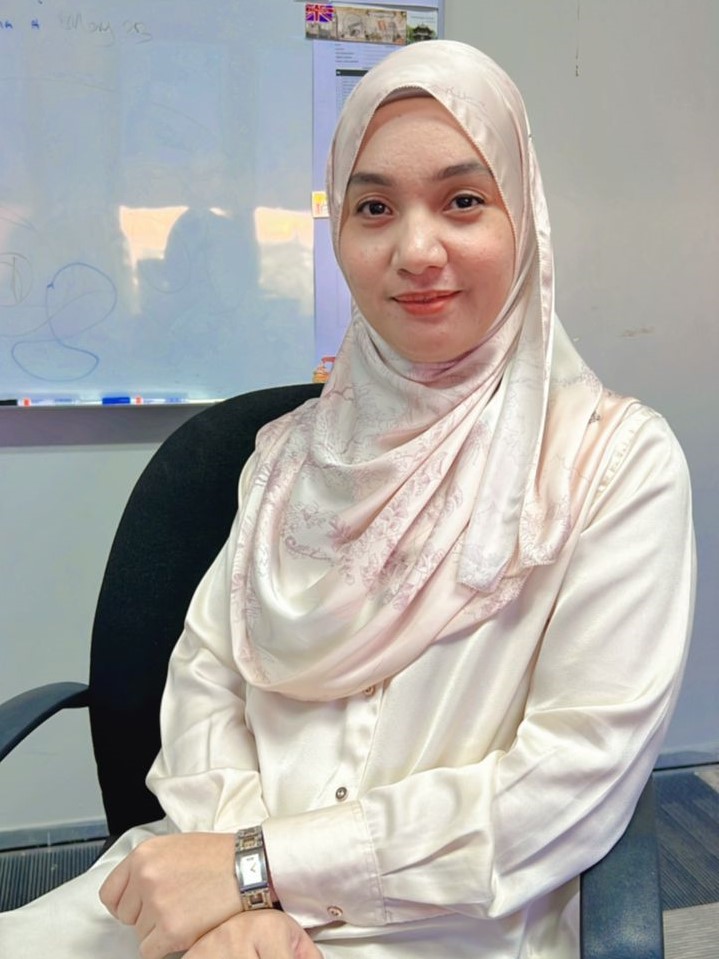 NUR ANISAH BINTI TAHIR
Master of Education (TESL) - UITM
Coordinator, Bachelor of Education (Hons) in Teaching English as a Second Language (BE203)
Tel : 03-91795731 ext : 796
Email : 
anisah_t@uptm.edu.my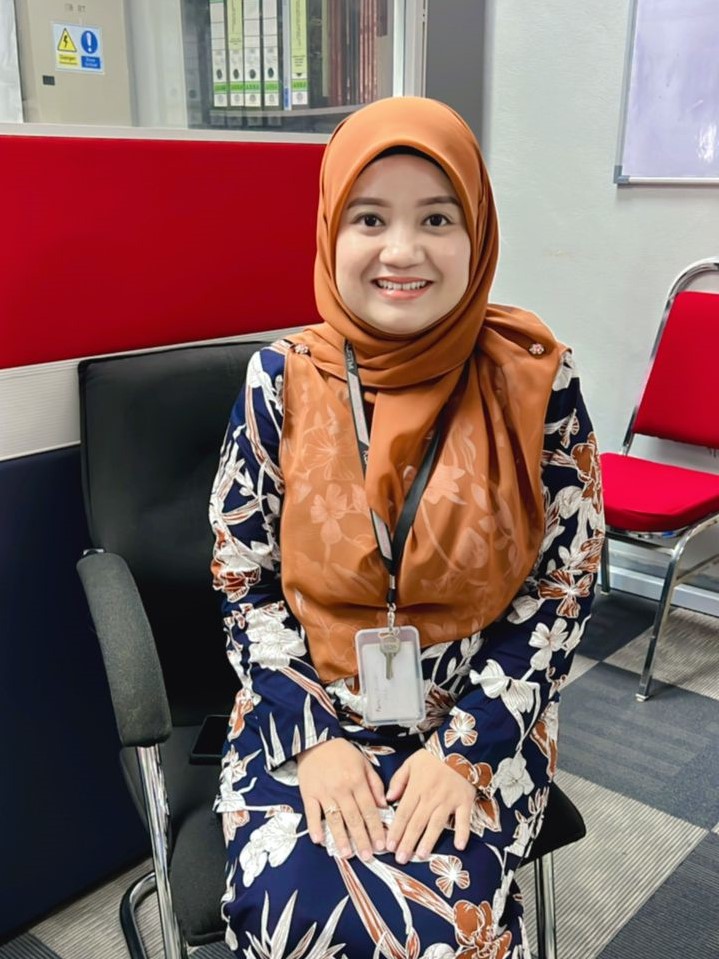 FAIRUZ UMIRA BINTI AZMI
Bachelor of Education (TESL) - UNISEL
Coordinator, Diploma of Education (Hons) in Teaching English as a Second Language (BE101)
Tel : 03-91795731 ext : 796
Email : 
fairuz.umira@uptm.edu.my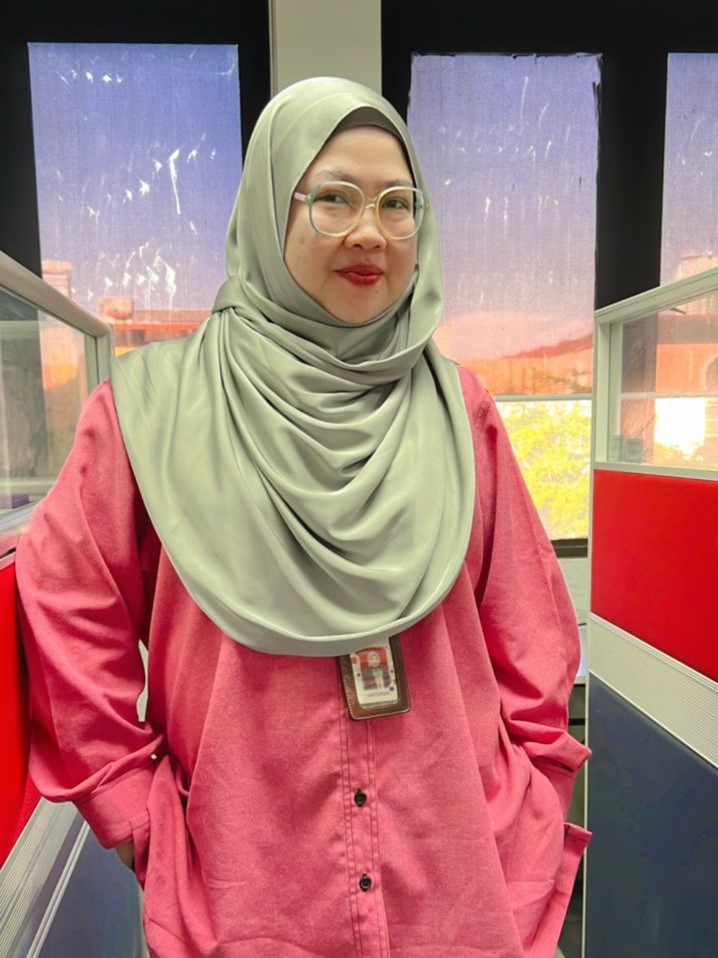 NORASHIKIN BINTI CHE PI
Bachelor of Education (TESL) - UITM
Coordinator, Diploma of Education (Hons) in Teaching English as a Second Language (BE101)
Tel : 03-91795731 ext : 796
Email : 
shikincp@uptm.edu.my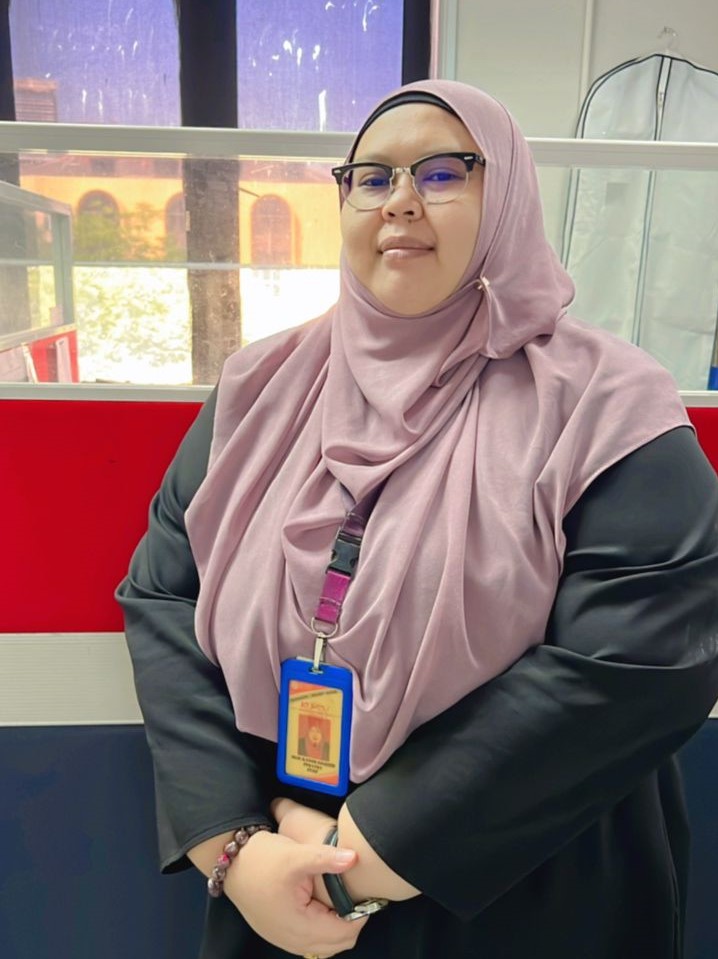 NUR ILYANI BINTI HADZIR
Master of Education (TESL) – UiTM
Coordinator, Practicum and Industrial Training
Tel : 03 9206 9700 ext : 796
Email : 
nurilyani@uptm.edu.my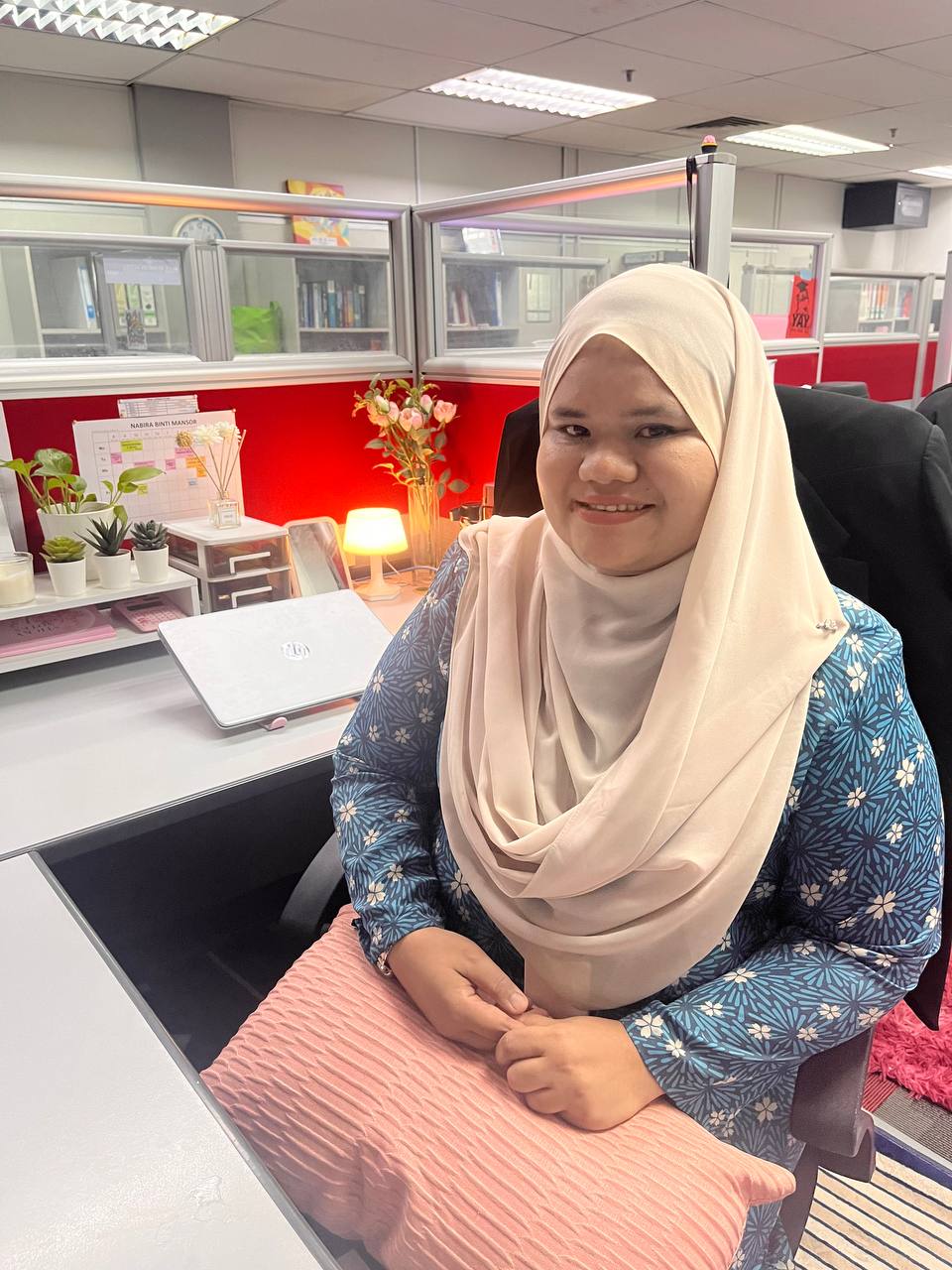 NABIRA BINTI MANSOR
Master of Education (TESL) – UKM
Coordinator, Practicum and Industrial Training
Tel : 03 9206 9700 ext :
Email : 
nabira@uptm.edu.my

ANIS BINTI ABDUL RAHIM
Master of Arts (English Literature) – USM
Coordinator, Research and Innovation
Tel : 03 9206 9700 ext :
Email : 
anis@uptm.edu.my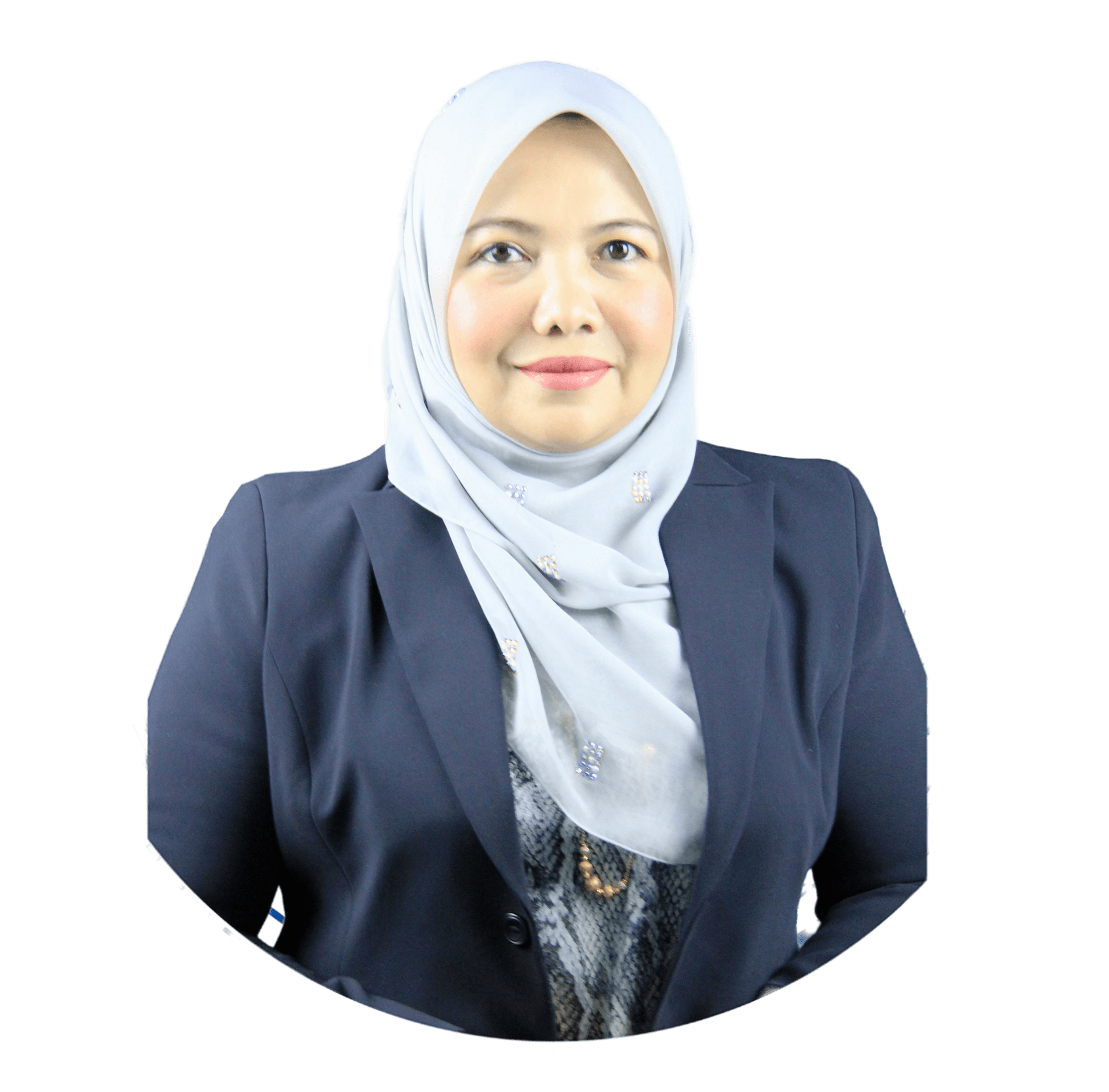 ASSOC. PROF. DR. NORASYIKIN MAHMUD
Ph.D (TESL) – Universiti Kebangsaan Malaysia (UKM)

AISYA NABILA BINTI SUHAIMY

Master of Education (Preschool Education) - UKM
ANIS BINTI ABDUL RAHIM

Master of Arts (English Literature) – USM
Coordinator, Research and Innovation

Tel : 03 9206 9700 ext :
Email : 
anis@uptm.edu.my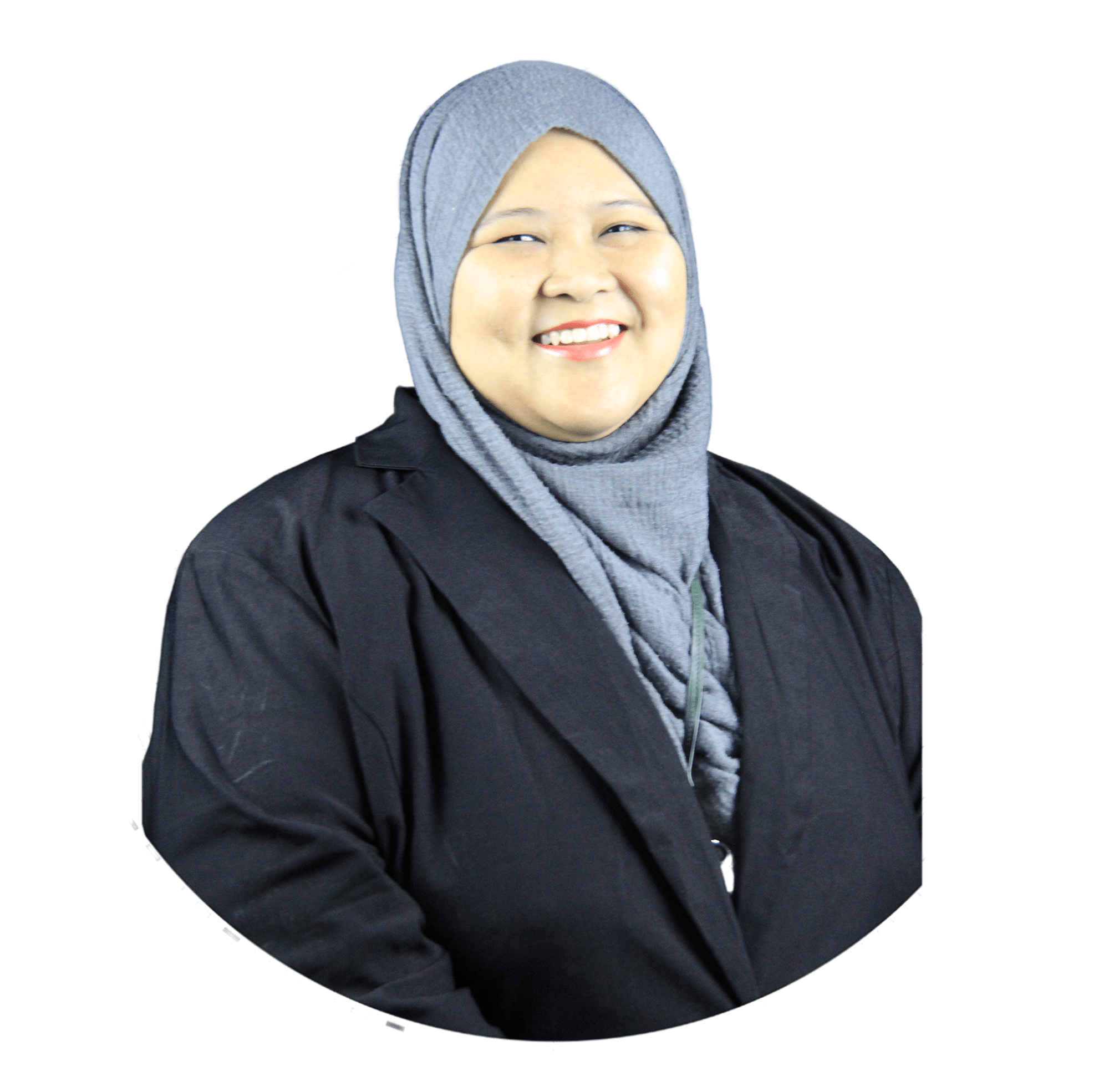 AWATIF BINTI OBAID

Master of Education in TESL - UiTM
English Lecturer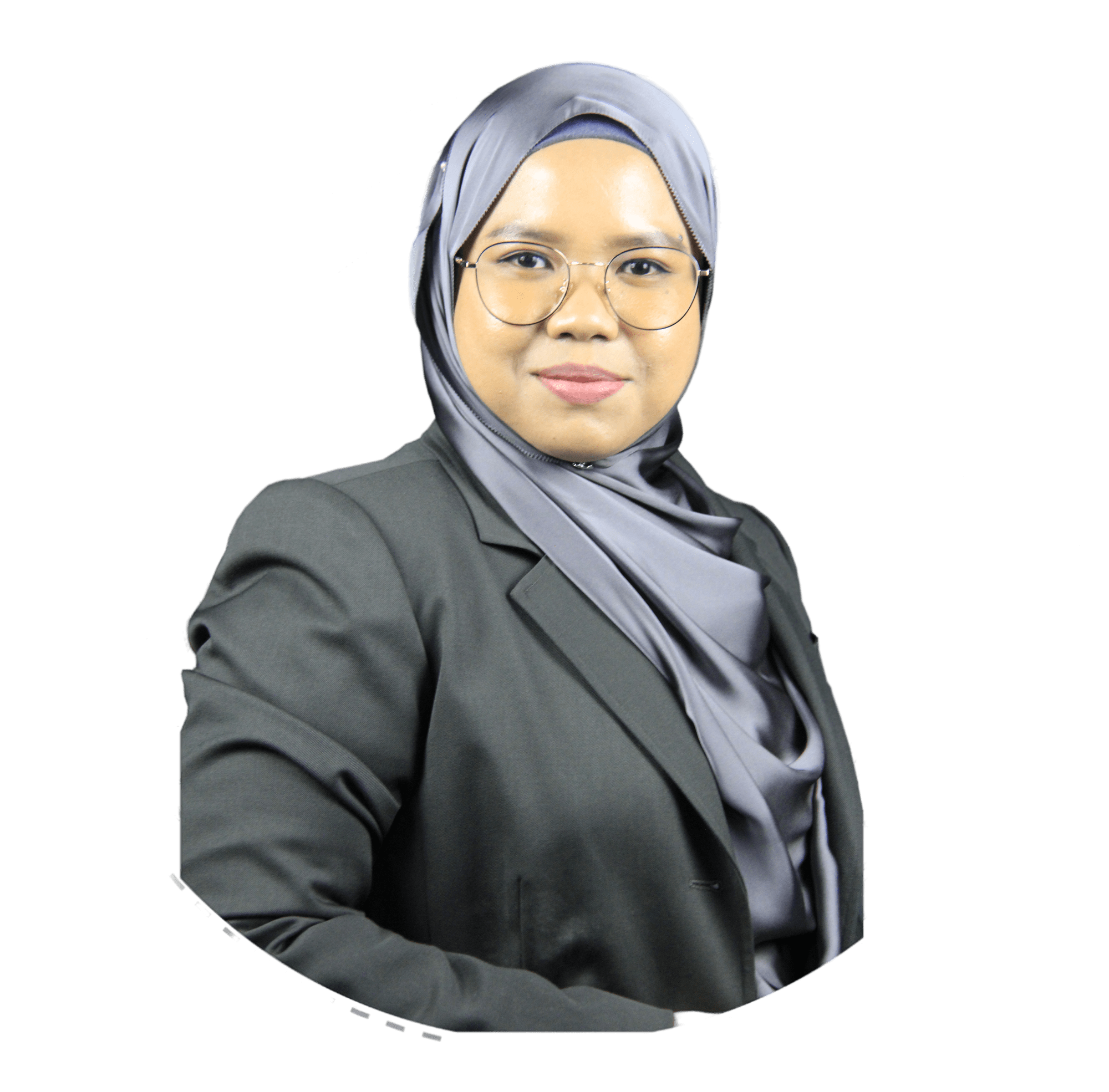 AZIDATUN-NOOR SAIDIN

Master of Science (Information Technology) - UiTM
English Lecturer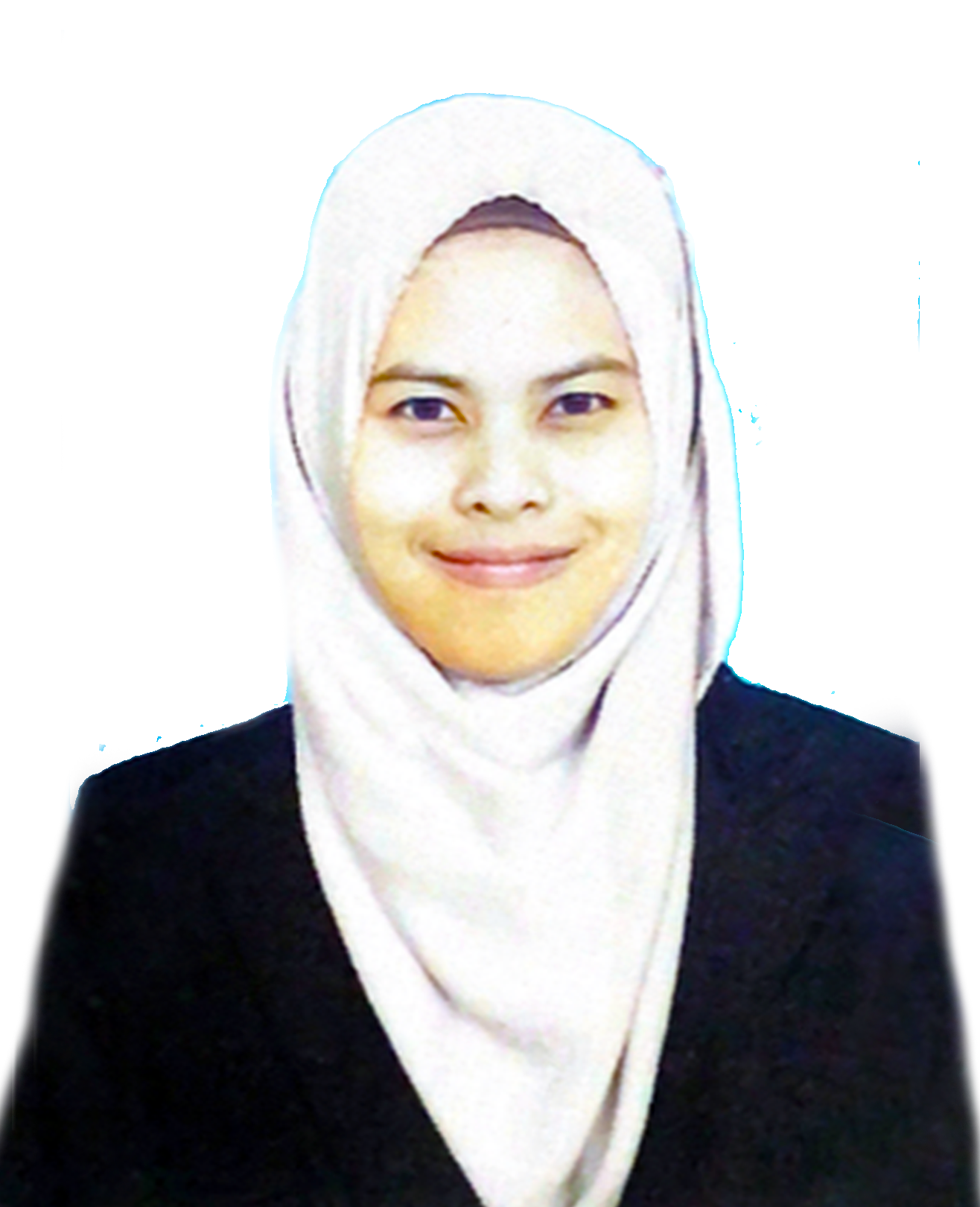 AZIE AZLINA AZMI

Master of Arts in Educational Studies (International) - University of Bedfordshire, UK
English Lecturer
AZWIN HASYANA AZHAR

Master of Applied Linguistics - UPM
English Lecturer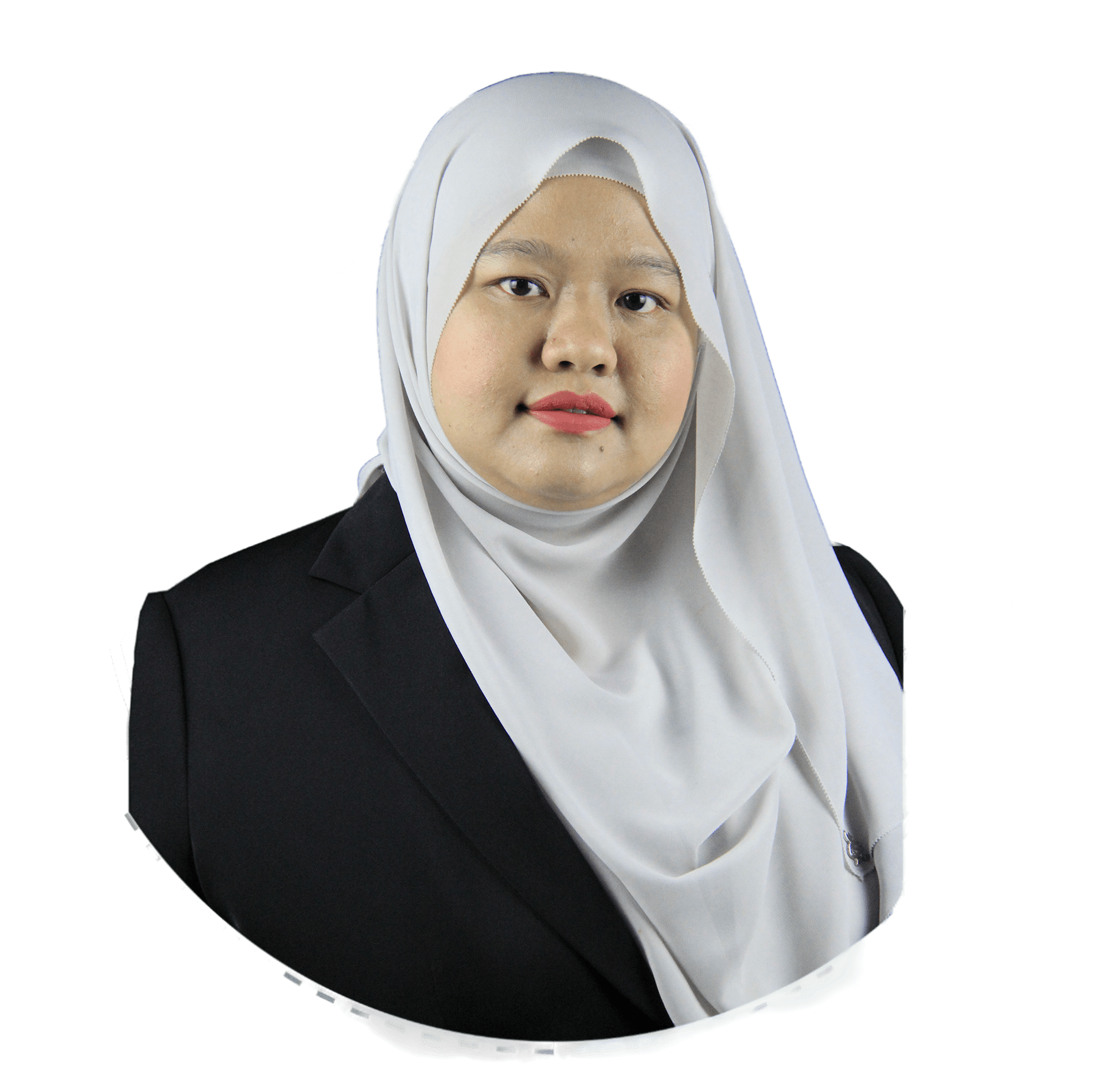 EZZAN AMNIE BINTI AZIZAN
Master of Applied Linguistics, UPM
Deputy Dean
Tel : 03 9206 9700 ext : 798
Email : 
ezzan@uptm.edu.my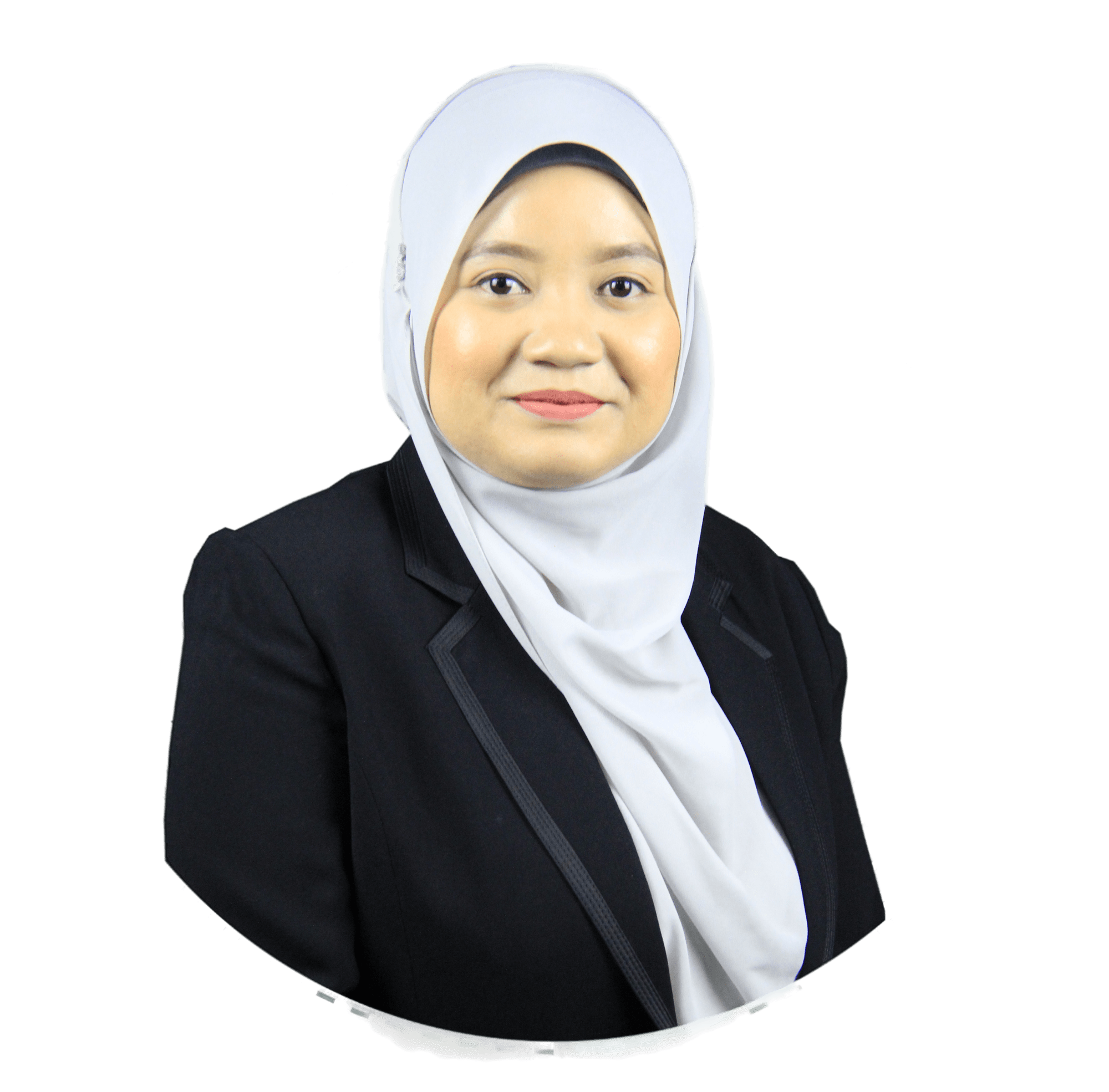 FAIRUZ UMIRA BINTI AZMI
Bachelor of Education (TESL) - UNISEL
Coordinator, Diploma of Education (Hons) in Teaching English as a Second Language (BE101)
Tel : 03-91795731 ext : 796
Email : 
fairuz.umira@uptm.edu.my

FARAH SHALIN BINTI AMANAH

Master of Education in TESL - UKM
English Lecturer
Tel : 03-91795731 ext : 796
Email :
@uptm.edu.my
FARAH SYAFINAZ FAUZI

Bachelor of Education (TESL) - UNISEL
English Lecturer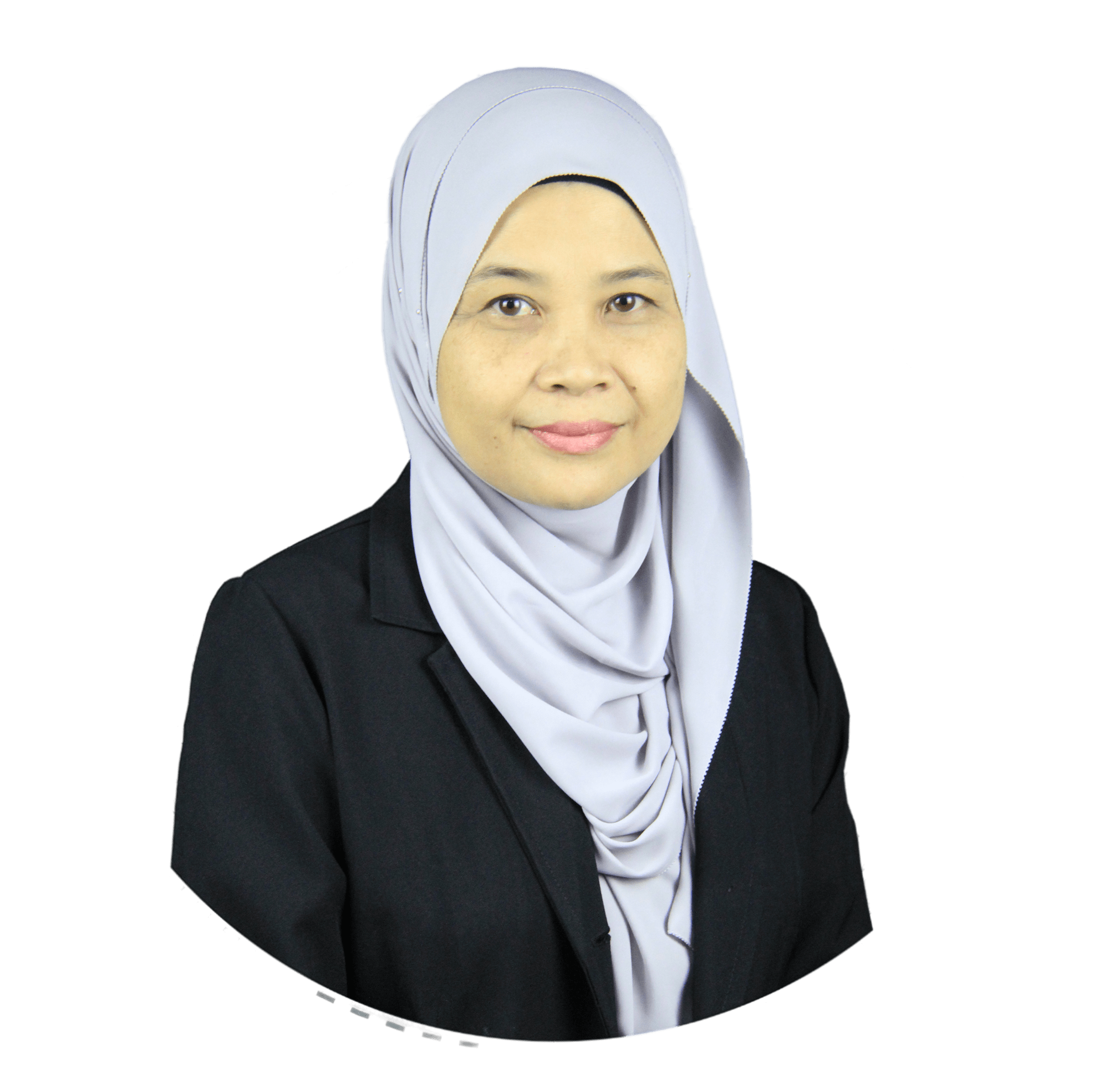 FAZILAH JAAFAR

Master of Sciences (Educational Admin) - UPM
English Lecturer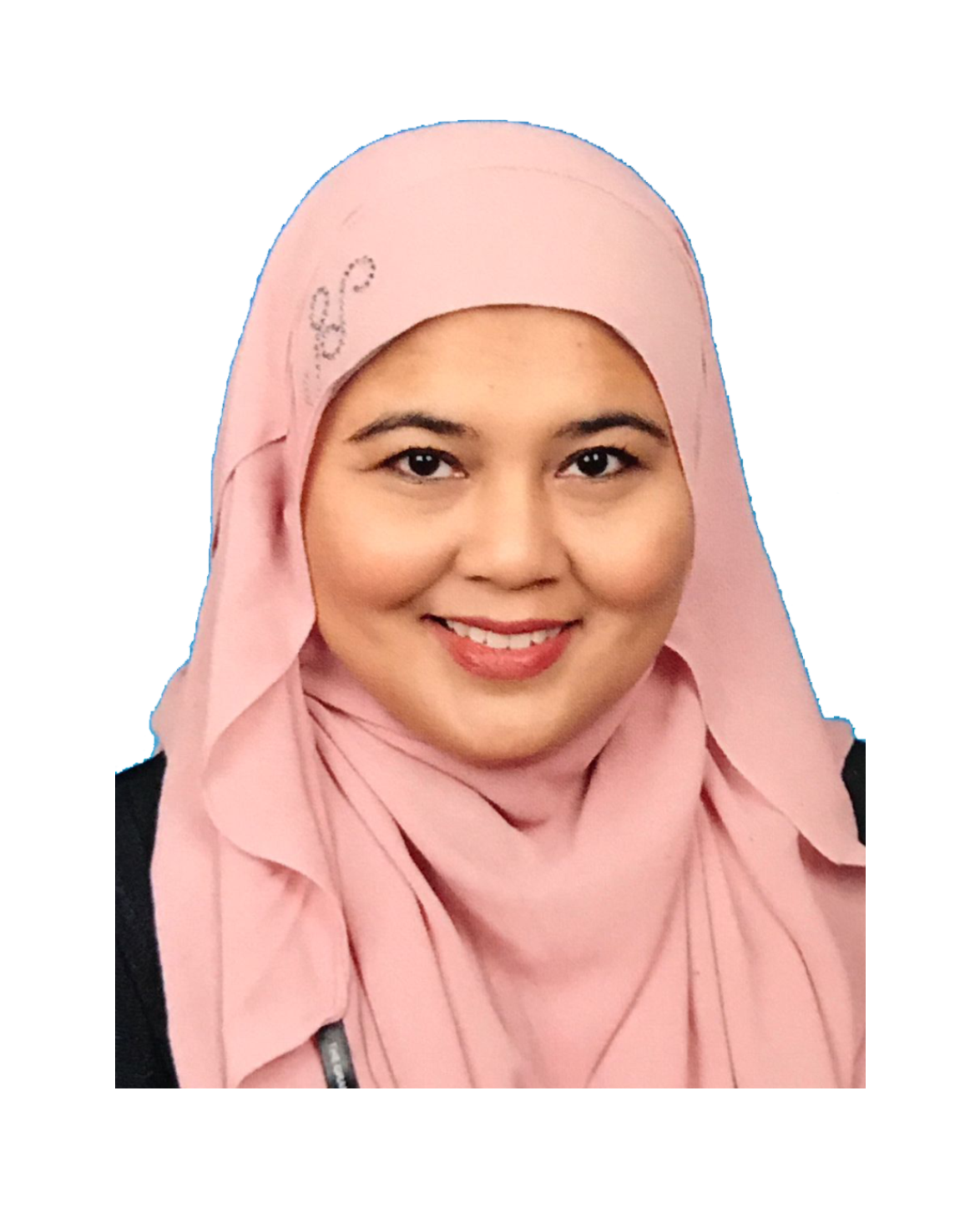 JAMILAH BINTI AHMAD

Master of Education (Early Childhood Education) - UM
Early Childhood Education Lecturer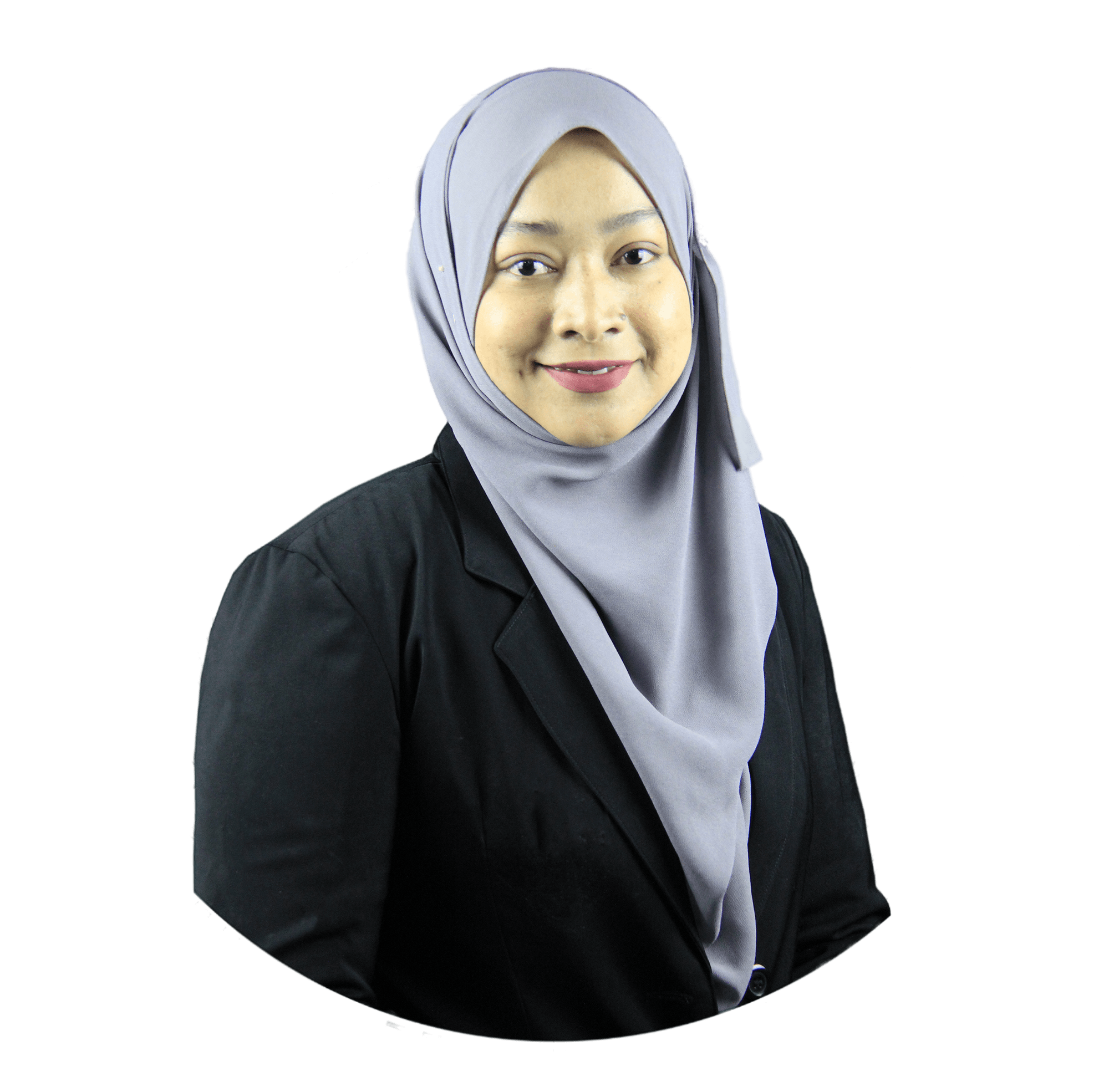 MAIRA KAMALUDDIN
Master of Arts in Postcolonial Literature in English - UKM
English Lecturer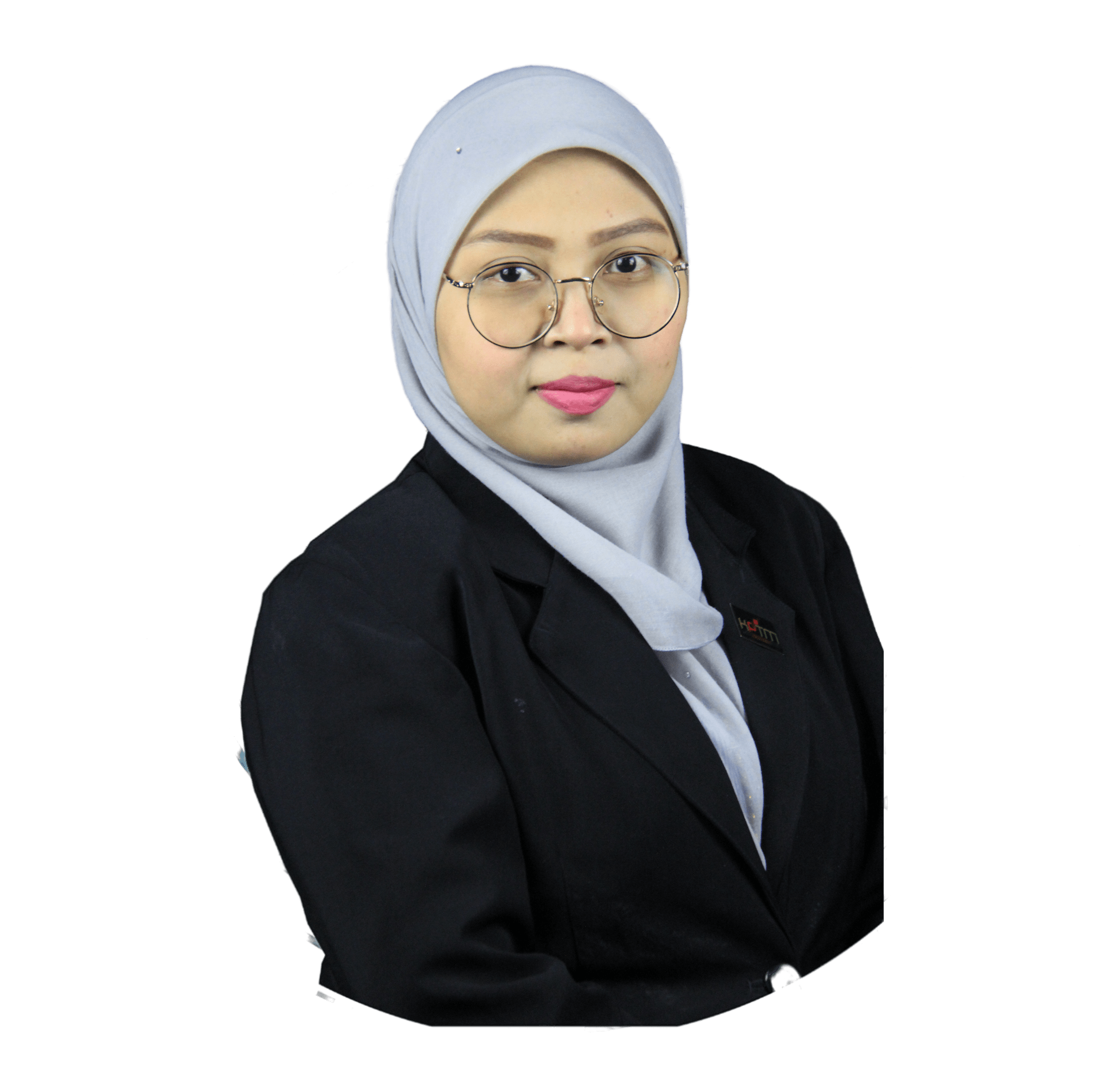 MAIZATUL FARANAZ MD. ASIF
Master of Education in TESL - UiTM
English Lecturer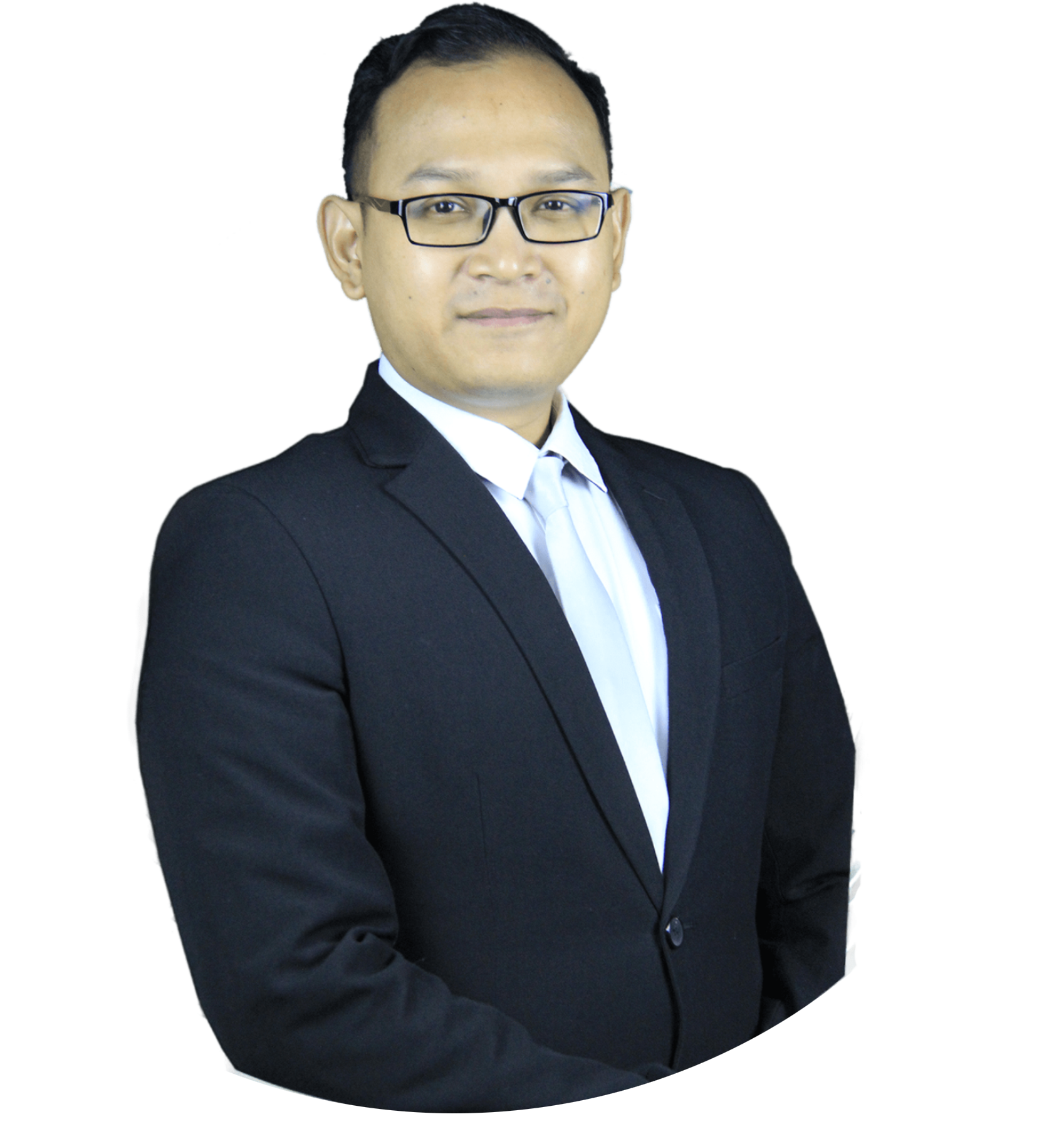 MOHAMMAD ARIFF BIN OTHMAN
Master of Arts (English Literature) - UM
English Lecturer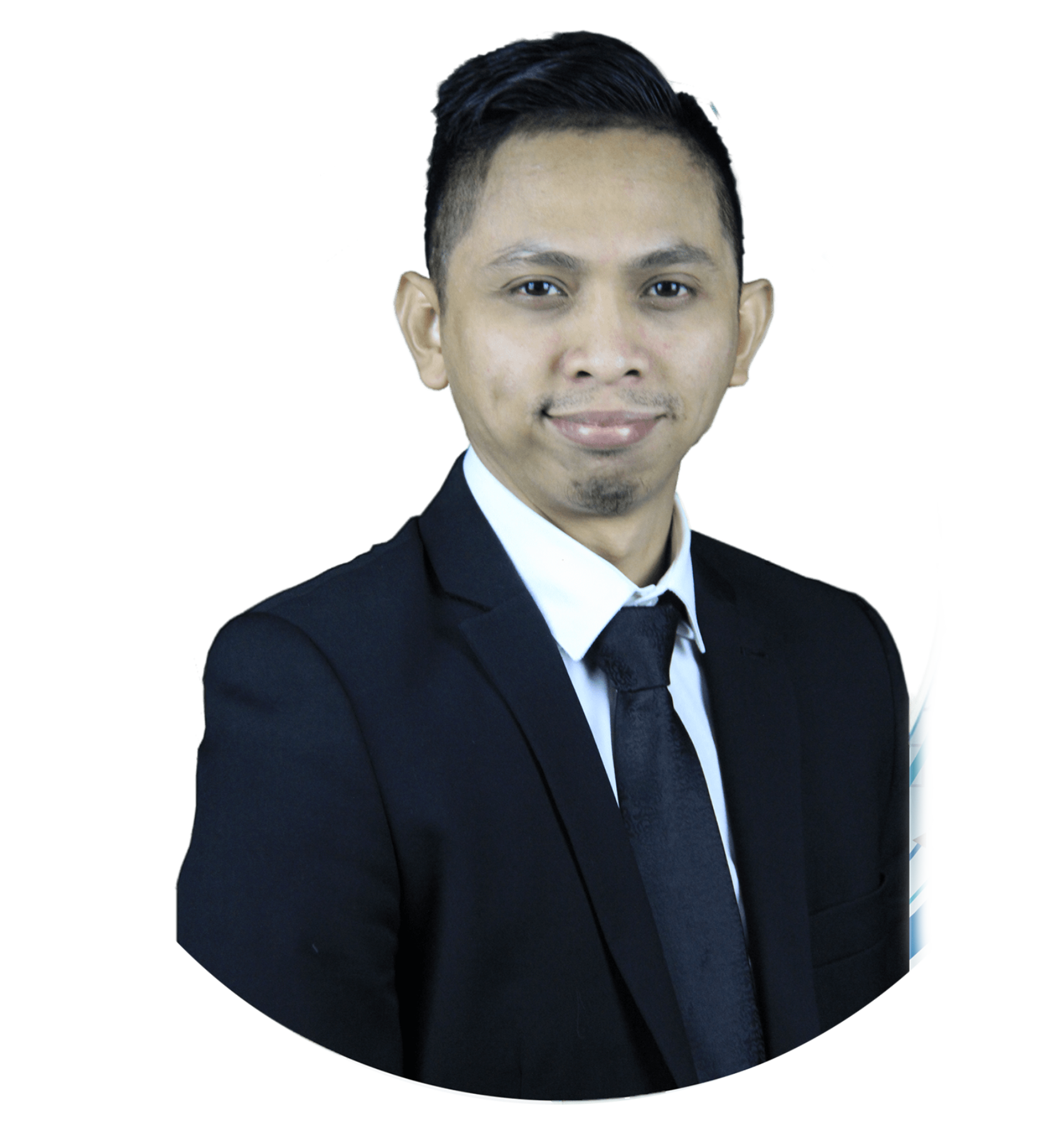 MOHD ZAHRUL BIN BAHARIN
Master of Education in TESL - UiTM
English Lecturer
MUHAMMAD SYAFIQ BIN ZULKIFLI
Master of Arts (English Language Studies) - UKM
English Lecturer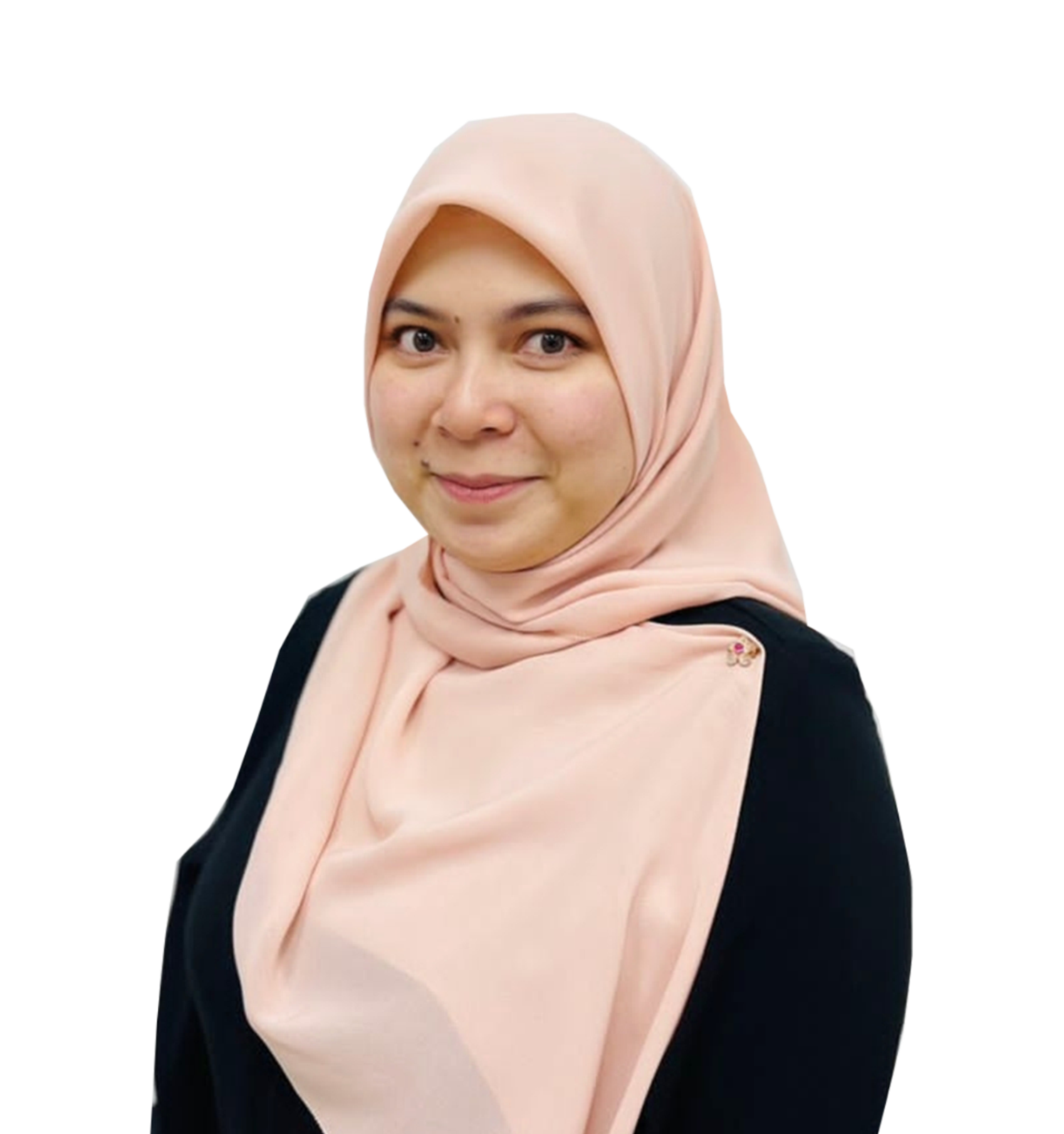 MUNIFAH ALWI
Master of Education in TESL - UPSI
English Lecturer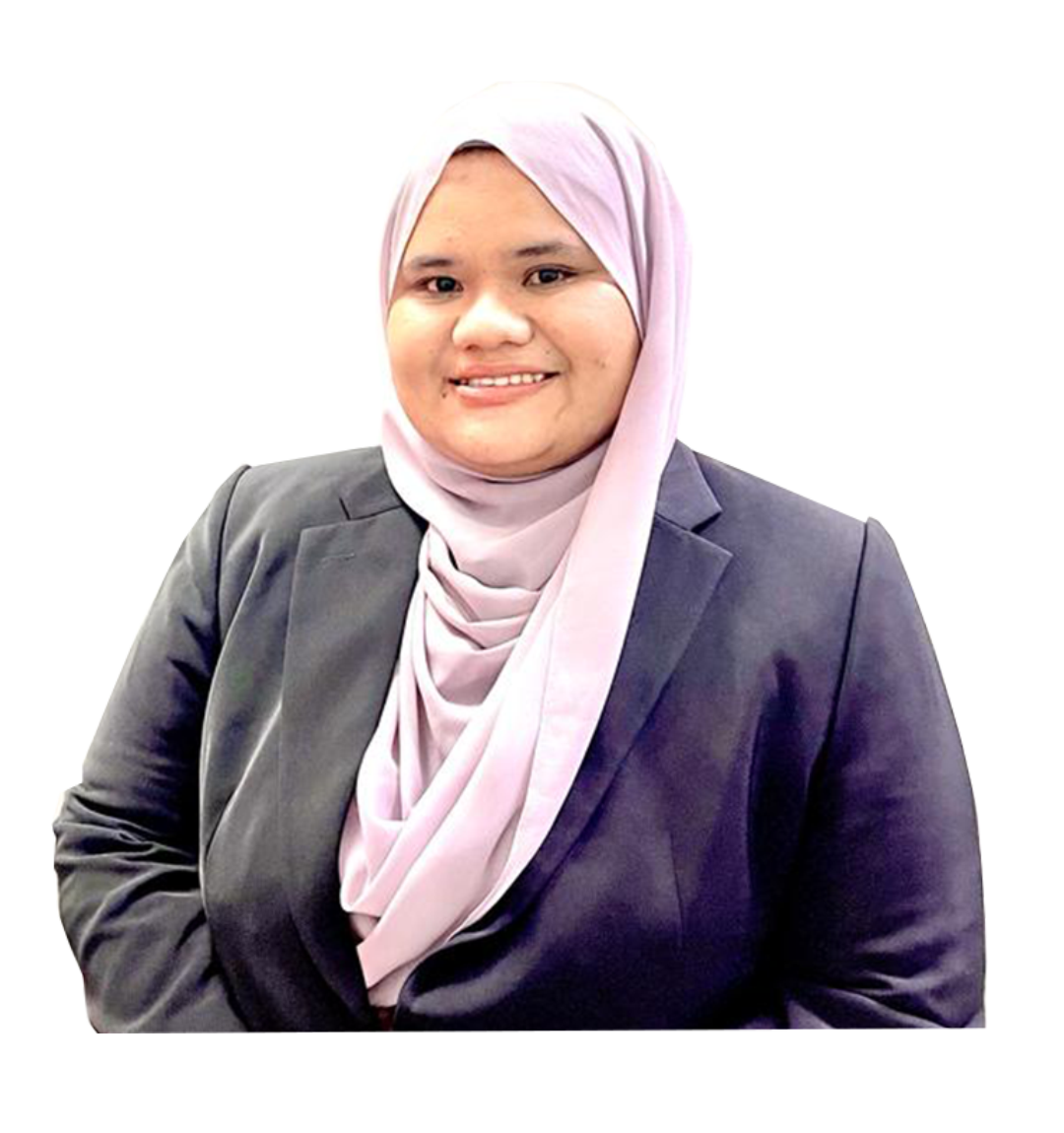 NABIRA MANSOR
Master of Education (TESL) – UKM
Coordinator, Practicum and Industrial Training
Tel : 03 9206 9700 ext :
Email : 
nabira@uptm.edu.my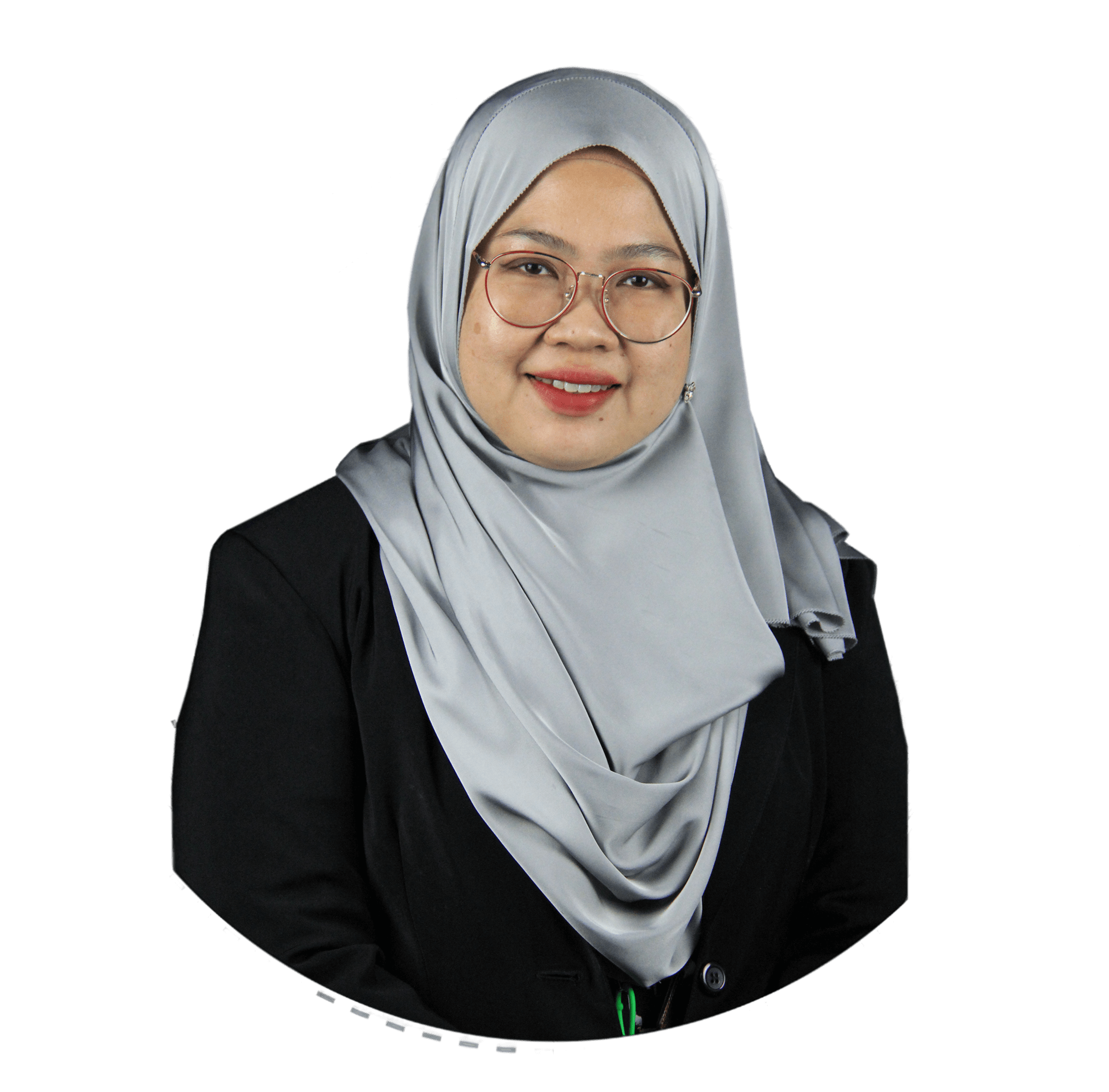 NORASHIKIN BINTI CHE PI
Bachelor of Education (TESL) - UITM
Coordinator, Diploma of Education (Hons) in Teaching English as a Second Language (BE101)
Tel : 03-91795731 ext : 796
Email : 
shikincp@uptm.edu.my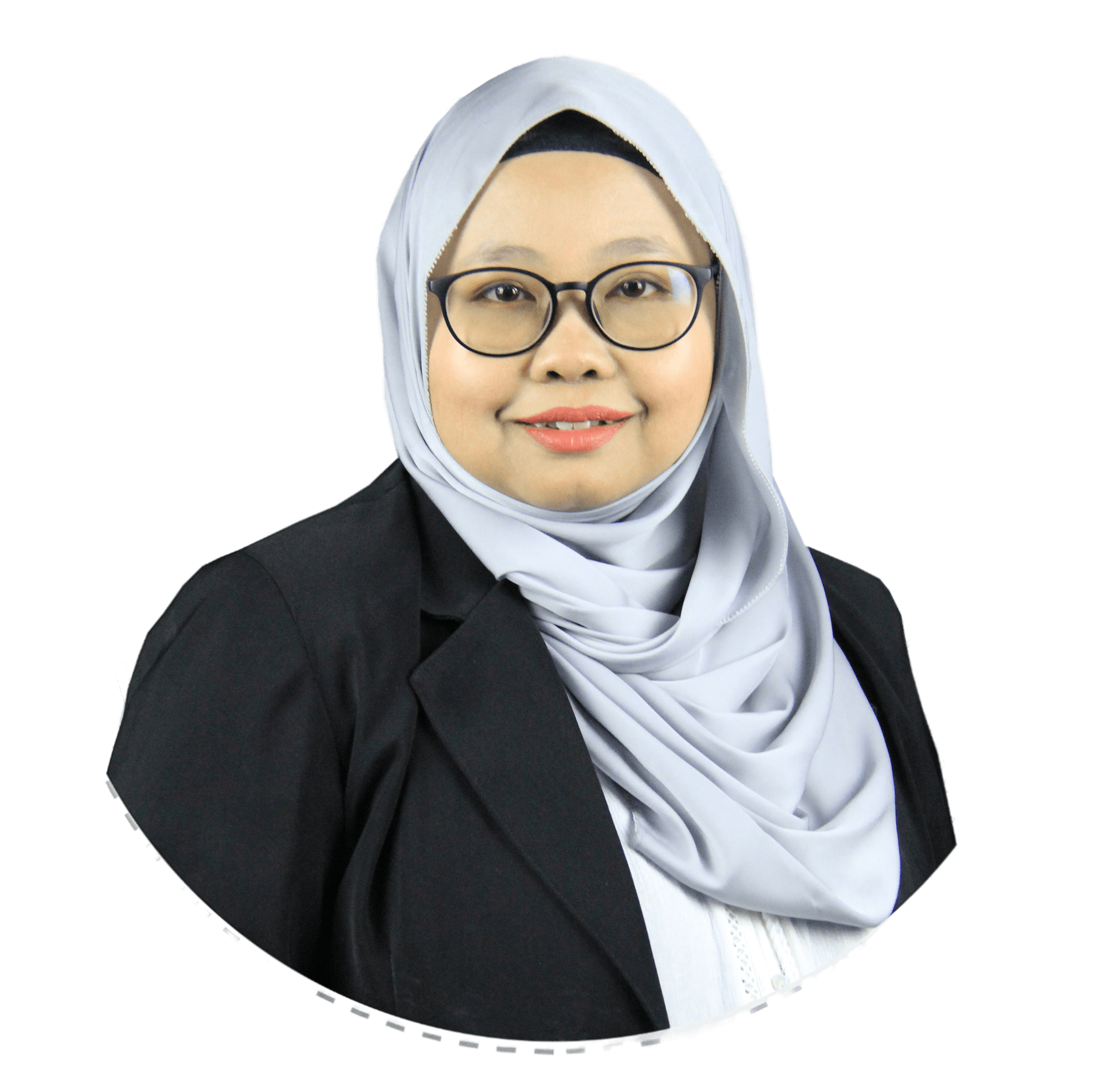 NORATHIRAH AZMAL

Bachelor of Education (TESL)(Hons.) - UNISEL
English Lecturer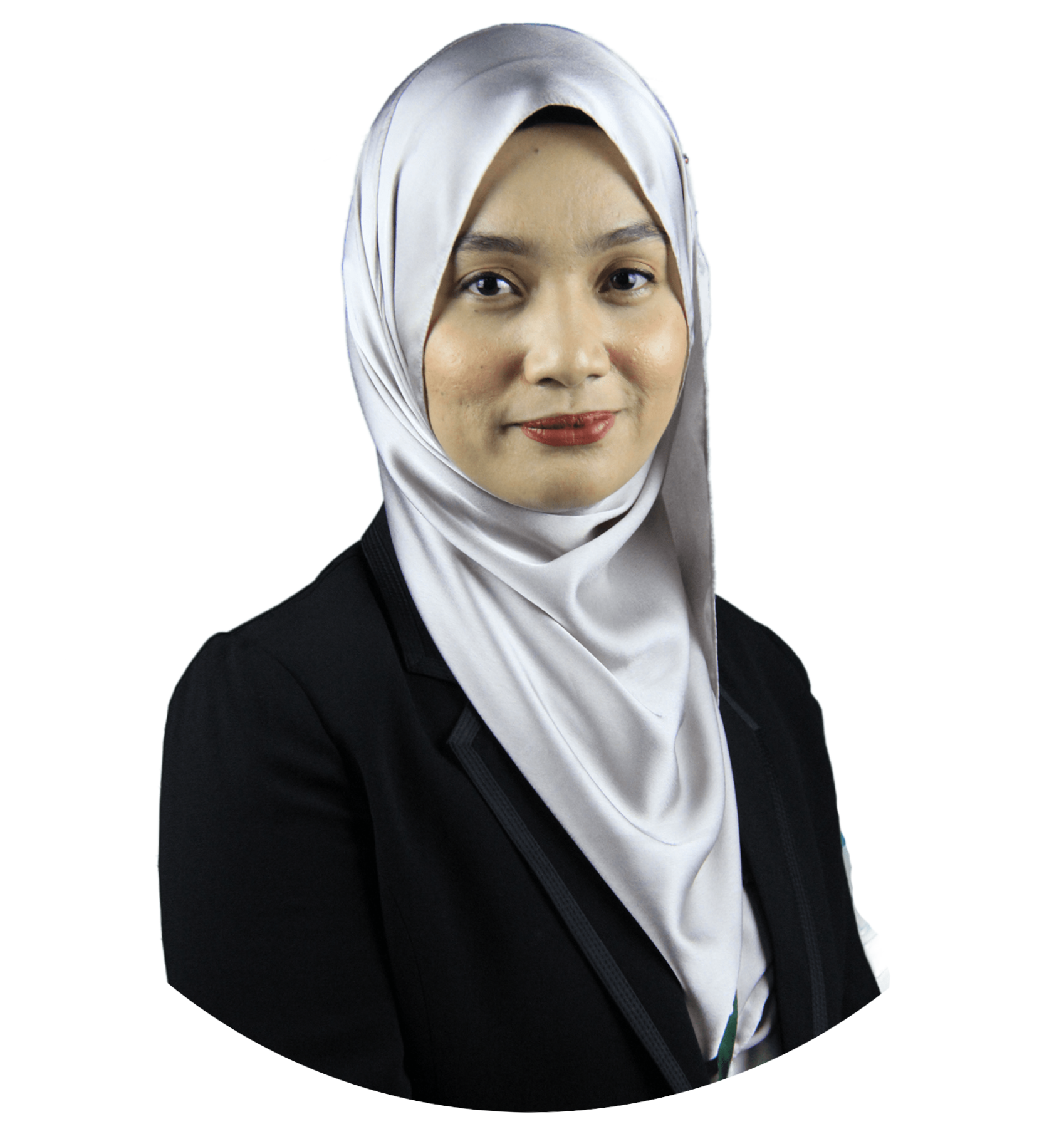 NUR ANISAH BINTI TAHIR
Master of Education (TESL) - UITM
Coordinator, Bachelor of Education (Hons) in Teaching English as a Second Language (BE203)
Tel : 03-91795731 ext : 796
Email : 
anisah_t@uptm.edu.my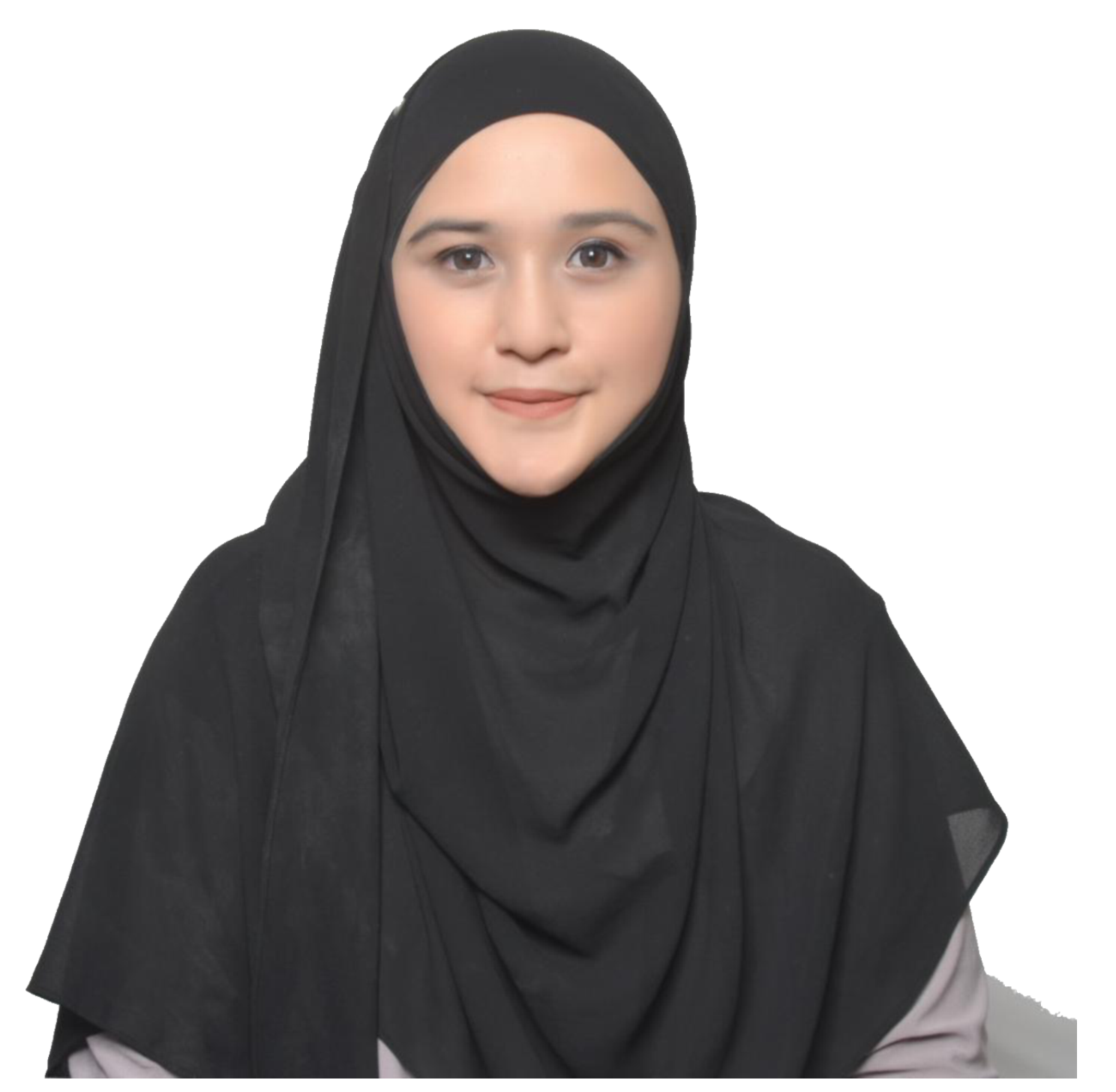 NUR DALILA DIYANA BINTI JAMALUDIN

Master in Educational Management - UNIMAS
Early Childhood Education Lecturer
NUR FATIHAH OMAR

Master in English Language Studies - UM
English Lecturer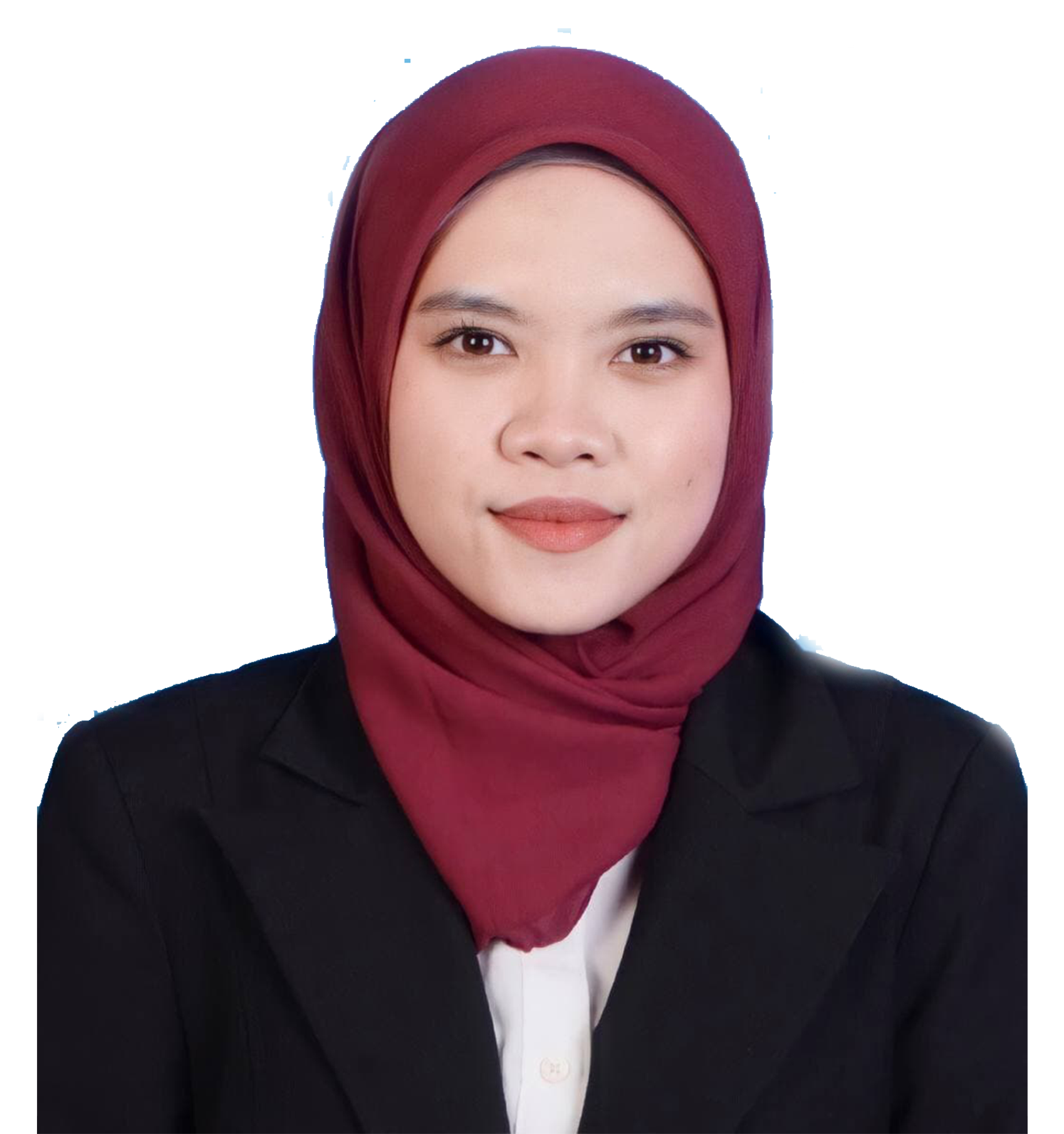 NUR HAFIZATUL AIN PONIDIN

Master of World Literature - UPM
English Lecturer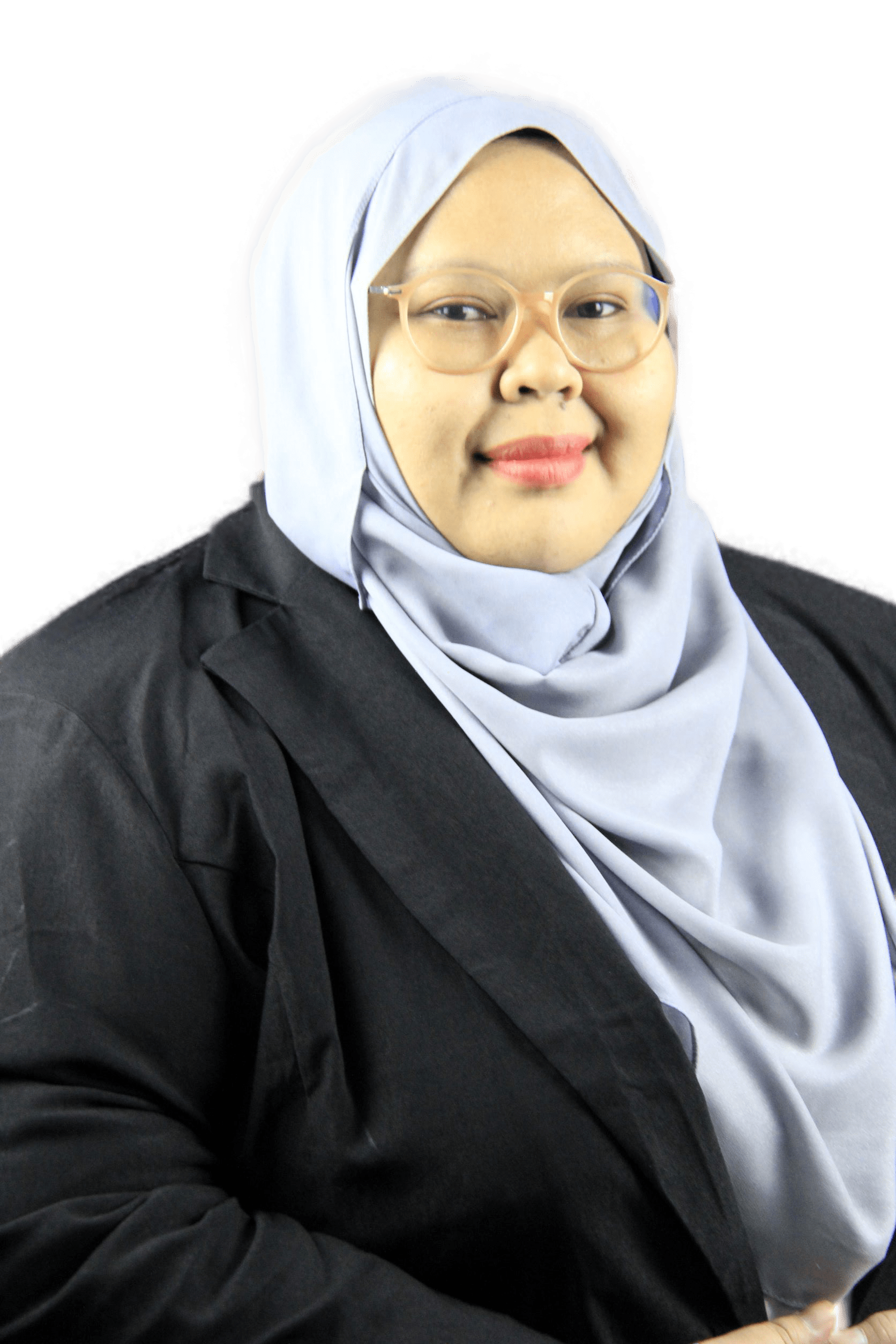 NUR ILYANI BINTI HADZIR
Master of Education (TESL) – UiTM
Coordinator, Practicum and Industrial Training
Tel : 03 9206 9700 ext : 796
Email : 
nurilyani@uptm.edu.my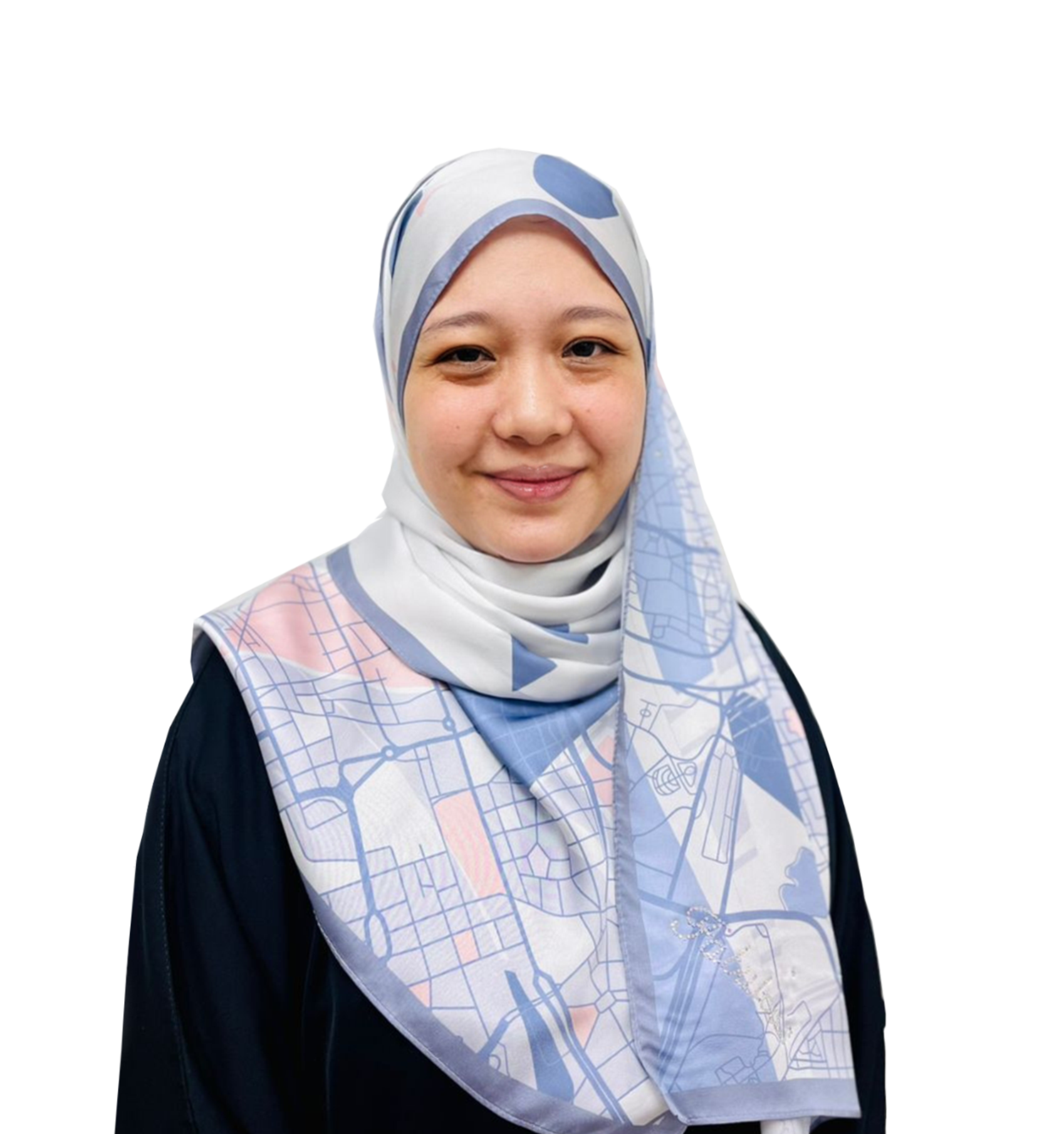 NUR SALWAN GASHLAN

Master of Applied Linguistics - UPM
English Lecturer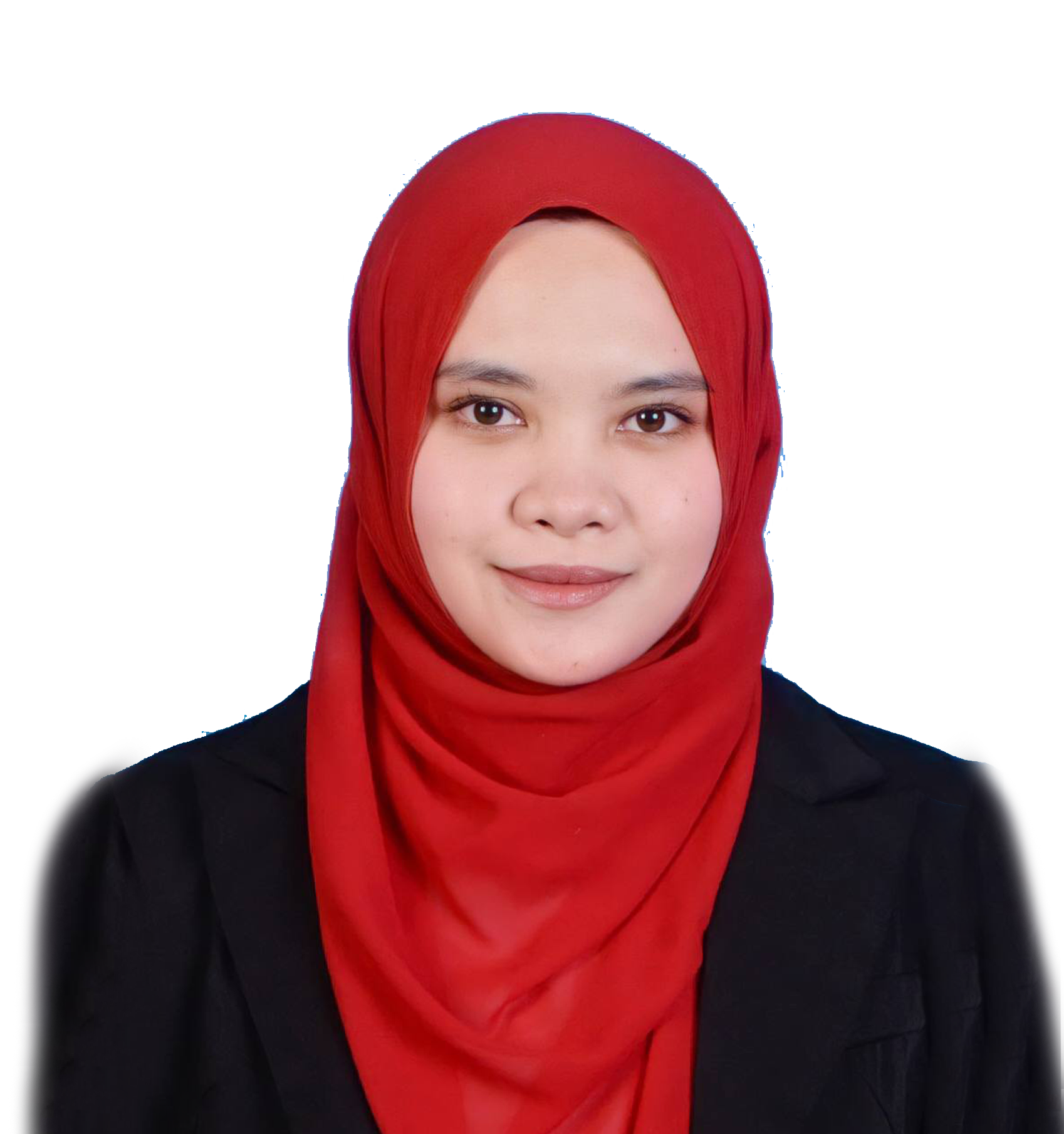 NUR FARIZATUL AIN PONIDIN

Master of World Literature - UPM
English Lecturer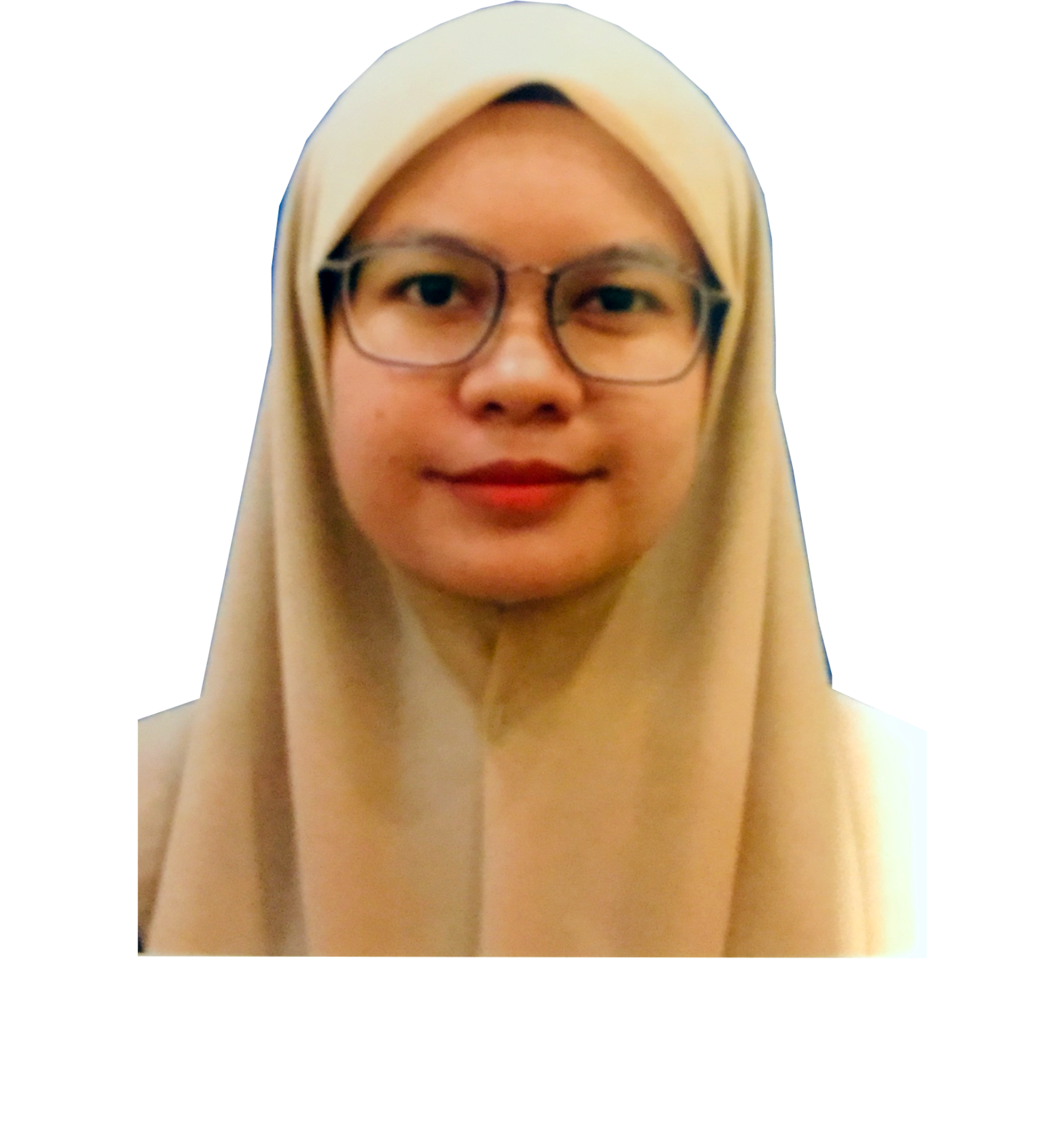 RAJA NURUL NADIA RAJA ABDUL RAZAK

Master of Arts (Linguistic) - UM
English Lecturer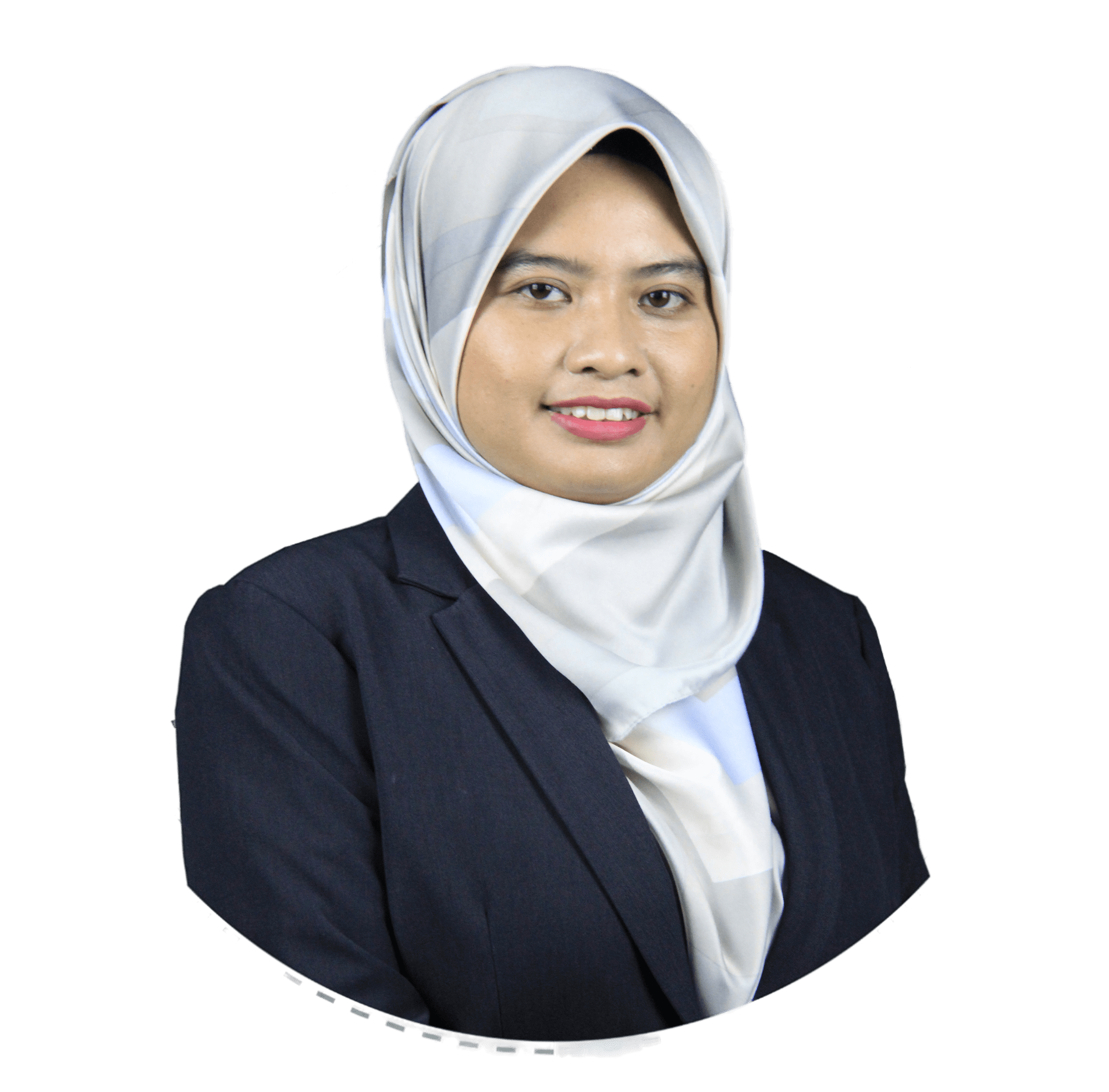 RAJA ROSEMAWATI RAJA ABDULLAH

Master of Education in TESL - UM
English Lecturer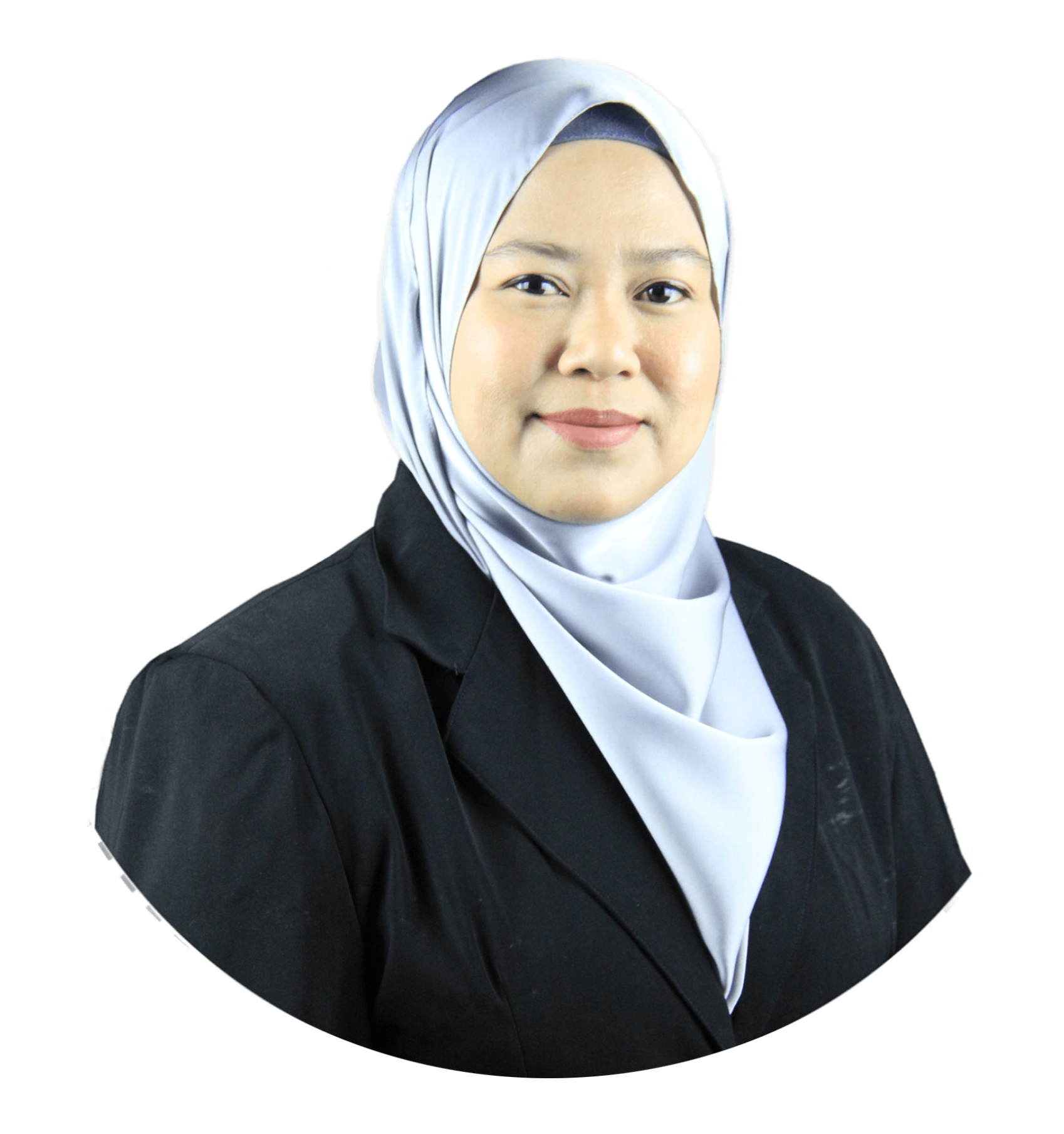 SHAFINA HILNI HALIM

Master of Education in TESL - UiTM
English Lecturer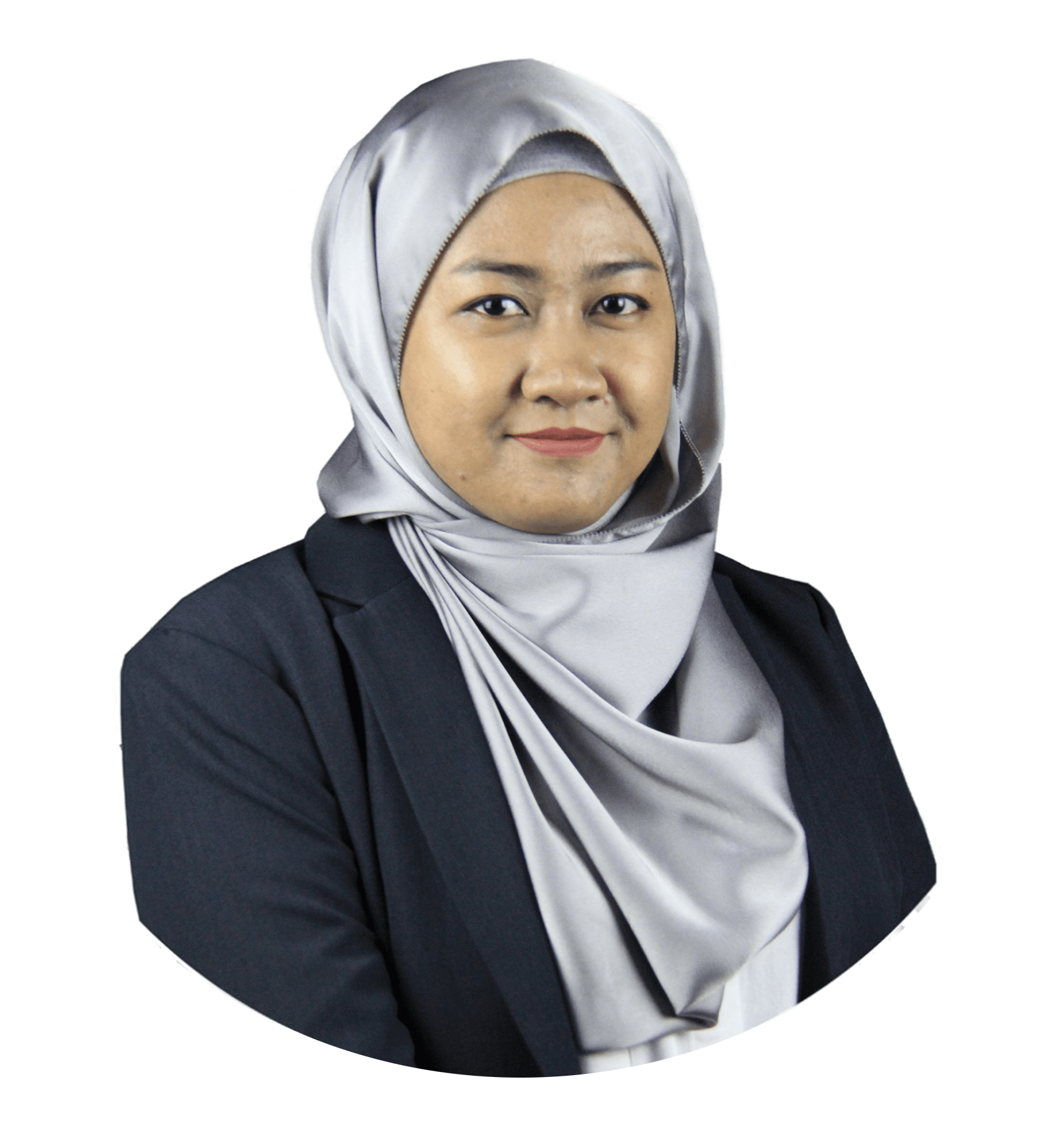 SHAZNI BINTI BAHARI
Master of Education (TESL) -IIUM
Coordinator,  Diploma Pascasiswazah Pendidikan (BE301)

Tel : 03-9179 5731 ext : 
Email : 
shazni@uptm.edu.my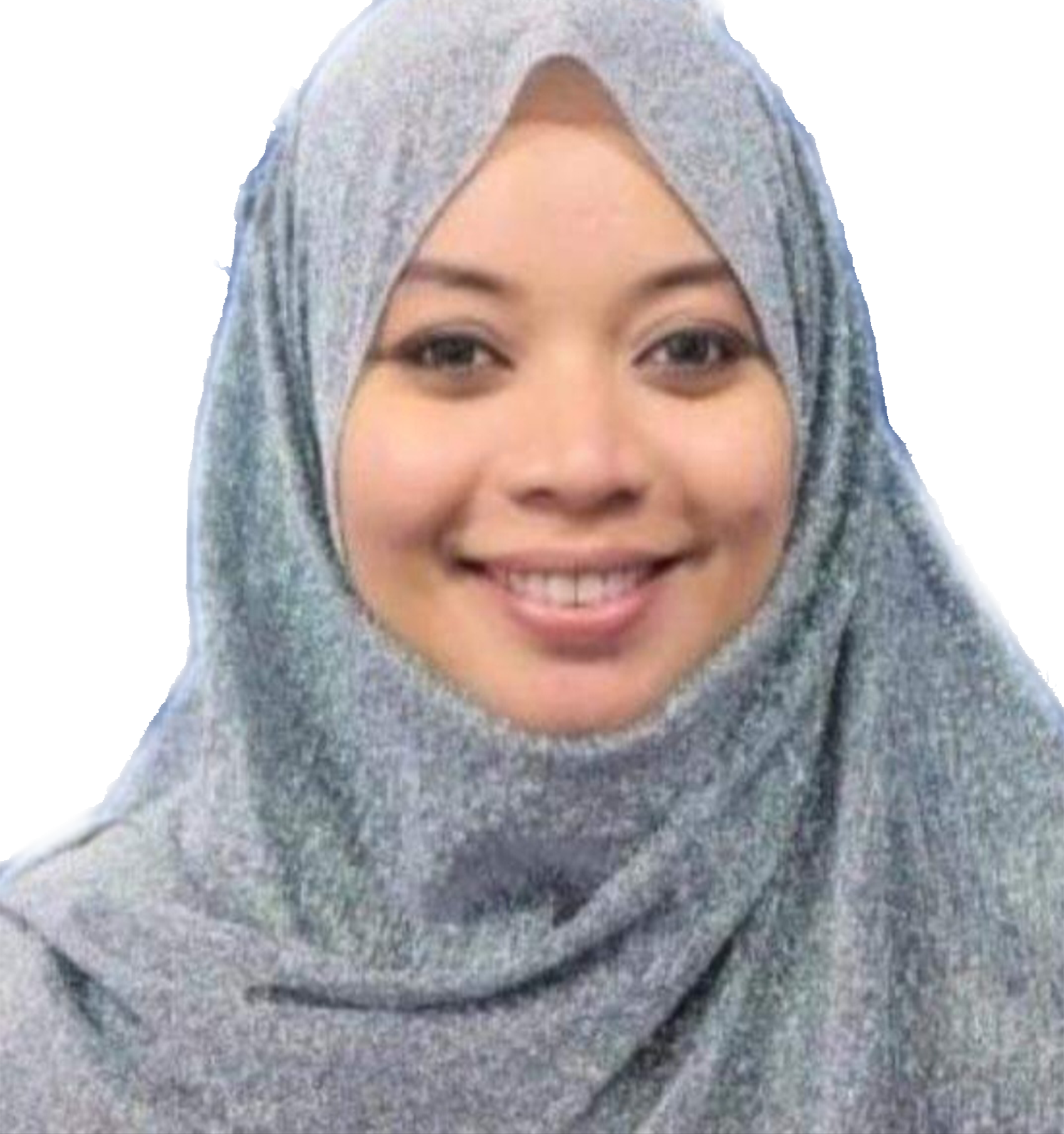 SHERLIATY SAAD

Master of Education in TESL - UPM
English Lecturer
SITI SAKINAH SIDIK KHAN

Master of Education in TESL - IIUM
English Lecturer
SUHAILA ABDUL AZIZ
Master of Education (TESL) -UITM
Coordinator, Bachelor of Arts (Honours) in Applied English Language Studies  (BE201)
Tel : 03 9206 9700 ext : 796
Email : 
aminuddin@uptm.edu.my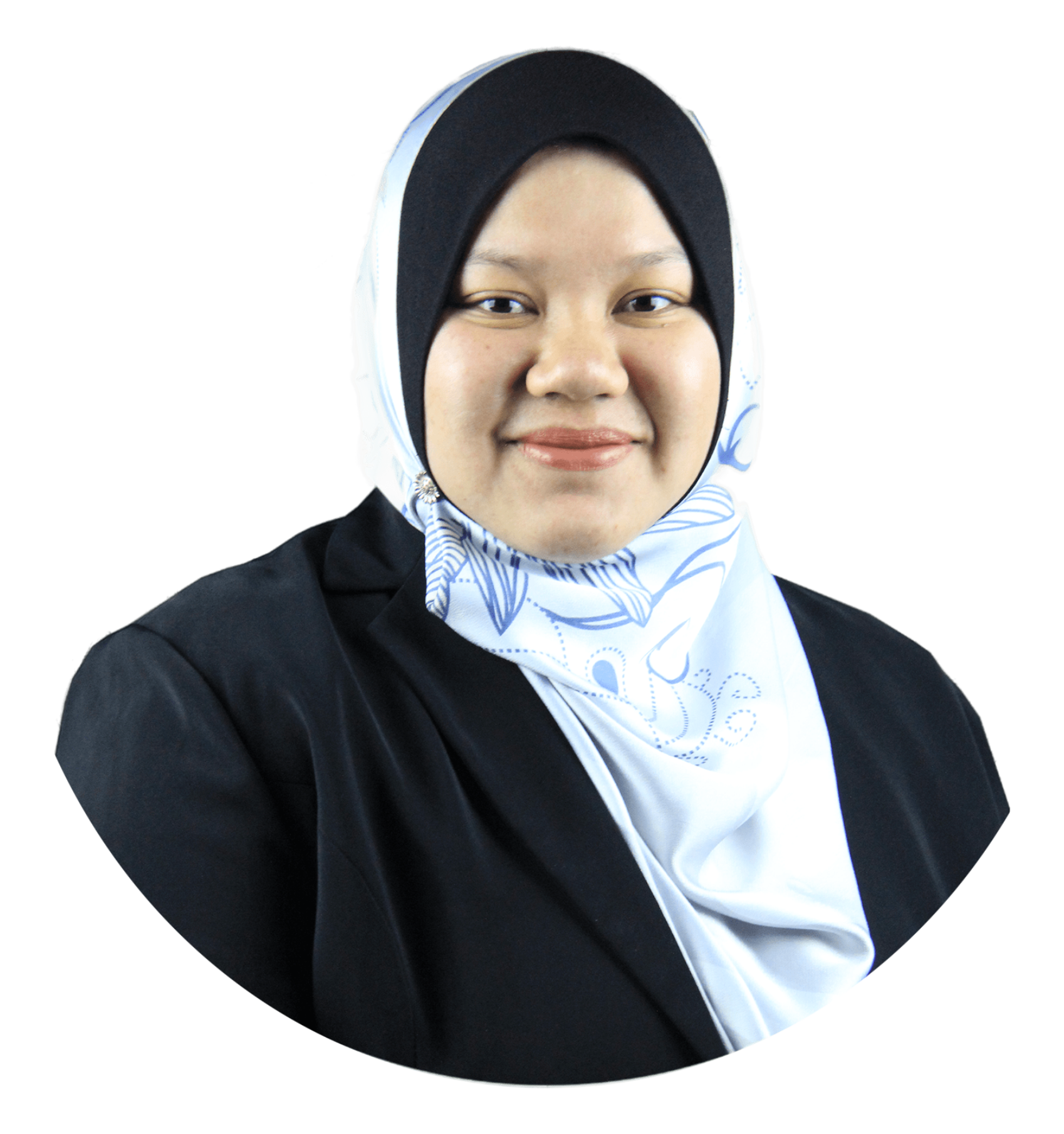 SYAZALINAH WASLI

Master of Education in TESL - UiTM
English Lecturer