ABOUT US
UPTM is a higher learning institute that nurtures students with moral values and humanity in every aspect of learning and human capital development, while ensuring every individual are given equal opportunity to shape their success in the professional scope through a variety of technology and knowledge. This is what UPTM is all about, offering recognised certification and transforming graduates into professionals of
high standards of morality.
About UPTM
Universiti Poly-Tech Malaysia, also known as UPTM, is an institution of higher learning has built itself upon years of continuous improvements and change leading to a wealth of experience and wisdom.
At UPTM, the focus is on providing a comprehensive education that goes beyond theoretical knowledge to include the development of essential human attributes, attitude, and aptitude. The university's committed educators work tirelessly to ensure that every student receives personalised attention and support that enables them to realise their full potential.
UPTM's curriculum is anchored in contemporary technologies and business education, offering students a wide range of innovative courses that challenge and stimulate their skills and expertise essential for them to thrive in the fast-paced world of business. It is important to note that Poly-Tech, in this context, refers to the incorporation of cutting-edge technologies into business education, and should not be confused with technical or vocational education.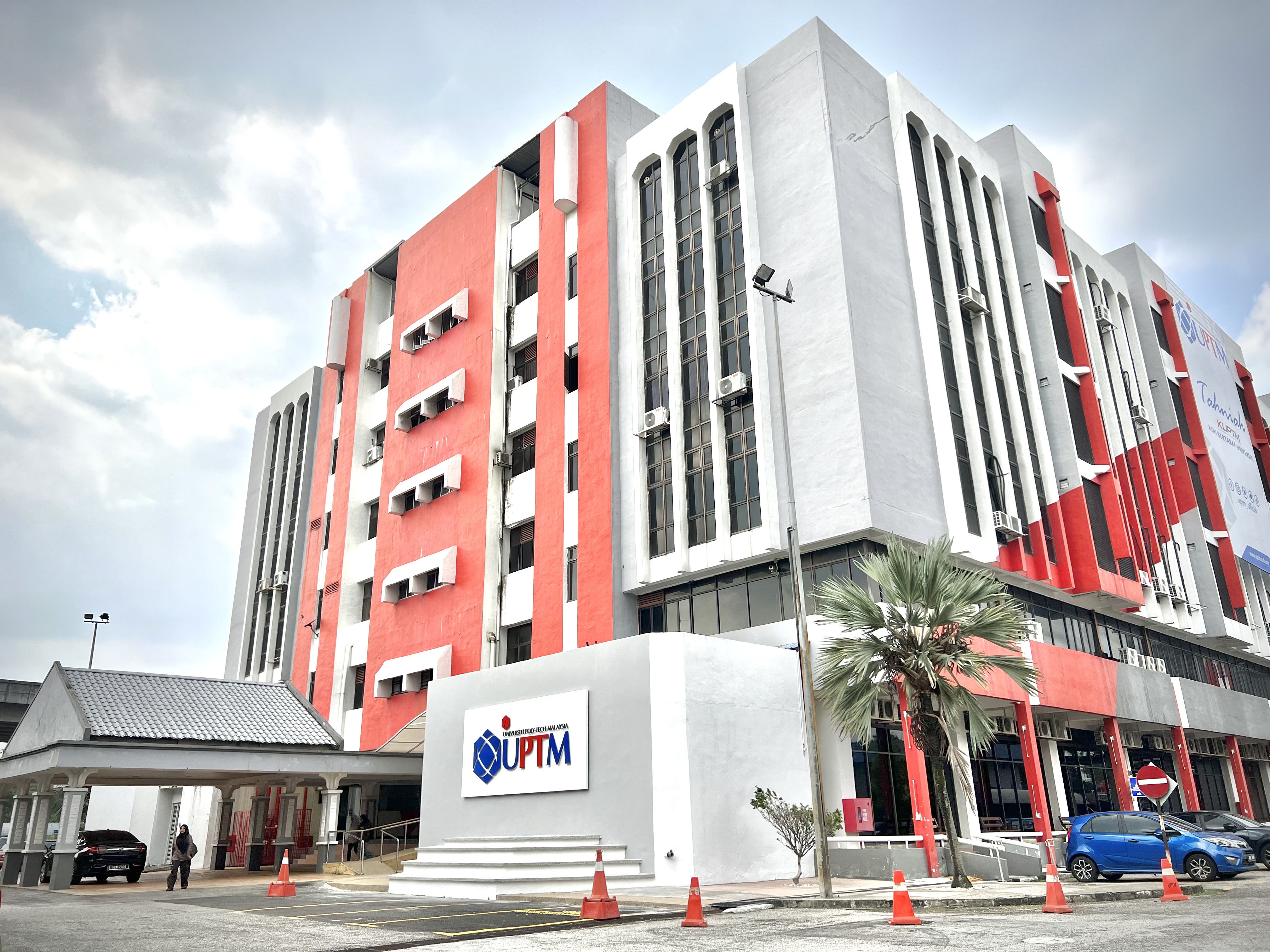 On the overall, the university's emphasis is on producing graduates who are not only highly skilled and knowledgeable, but also possess the essential qualities of professionalism, ethical responsibility, and social awareness. With its unwavering commitment to academic excellence, UPTM stands out as an institution of higher learning that prepares students for successful careers and meaningful lives.
Vision
To become a university of choice in nurturing professionals impacting the nation.
Mission
Develop ethical, holistic and balanced professional

To utilize knowledge and innovative contemporary technologies to contribute towards the development of the nation.
Core Values
Trustworthy● Caring ● Resilient ● Respected
Objectives
i. To provide opportunities to pursue professionally recognised programmes.

ii. To provide vibrant and invitational programmes relevant to current market needs and customers's demands.

iii. To design programmes that inculcate graduates' synergetic talents.

iv. To ensure that graduates are adequately prepared for the local and global workforce.

v. To establish human resource development programmes as tool for assimilating the value of society.

vi. To establish a distinctive and accountable centre of excellence in managing research, consultation and services.